Blaze, a black Lab, has been tied up for five long years.
Despite public outcry, his owner continues to keep him chained most of the time - and the city says the owner hasn't done anything illegal.
Blaze, who lives in Arlington, Washington, also wears a cone to prevent him from scratching himself. He reportedly has a skin condition, which makes his plight all the more heartwrenching.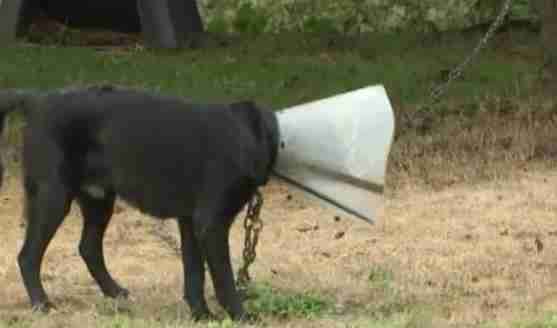 "I usually cry every time I drive by that house," one neighbor, who started a petition that's been signed by 1,500 people, told Q13 Fox.
The petition says that "Blaze is left outdoors like this in high heat, freezing cold snow, wind, rain etc. Blaze never gets human interaction or proper medical care."
The police have said they've received calls about Blaze for years, but the law prevents them from taking action. According to tethering laws, as long as Blaze has ample space and access to food and water, his treatment is legal, Q13 Fox reported.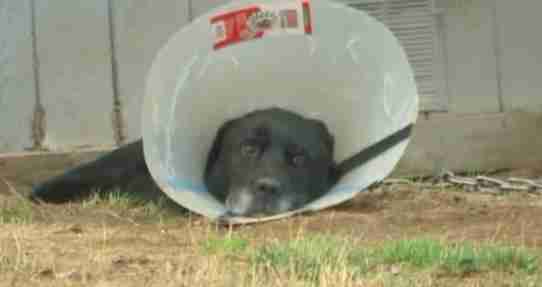 "My biggest fear is that, as has happened in the past, nothing's gonna happen and that dog will die laying on the ground alone," the neighbor told Q13 Fox.
Even though Blaze's owner may not be breaking the law, a dog should be free to run around and not confined to a chain. A pup named Rusty was chained up for a decade, and when he was freed, his reaction was the sweetest thing in the whole world.
Check out the full video of coverage on Blaze below: