He Never Knew How Many Lives He Saved
It began with a photograph.
Someone sent Danielle Eden a picture of a forlorn, miserable dog who stared listlessly at a wall in a Miami shelter.
His name was Apollo.
Dog Tales
As the co-founder of Dog Tales, a sprawling dog rescue and horse sanctuary near Toronto, Canada, Eden has seen countless images of animals in the direst of circumstances.
But for some reason, this dog spoke to her.
She got in touch with .miamidade.gov/animals/">Miami-Dade Animal Services.
But, the dog had already been euthanized.
"It was a very sad day here," Clare Forndran, media director for Dog Tales, tells The Dodo. "Tears were shed."
Eden then began looking more deeply into the shelter's operation in Miami. She was alarmed by how quickly the dog was put down.
Dog Tales
"[Eden] realized how bad the situation is in Miami right now," Forndran explains. "And that really has inspired all of our Miami rescues. Every dog that we've rescued from there since is really in honor of the dog we couldn't save."
In October, a four-member team from Dog Tales visited the Miami shelter. Once there, they found a steady stream of dogs being dropped off, many simply tied to a nearby fence while the owner walked away.
Dog Tales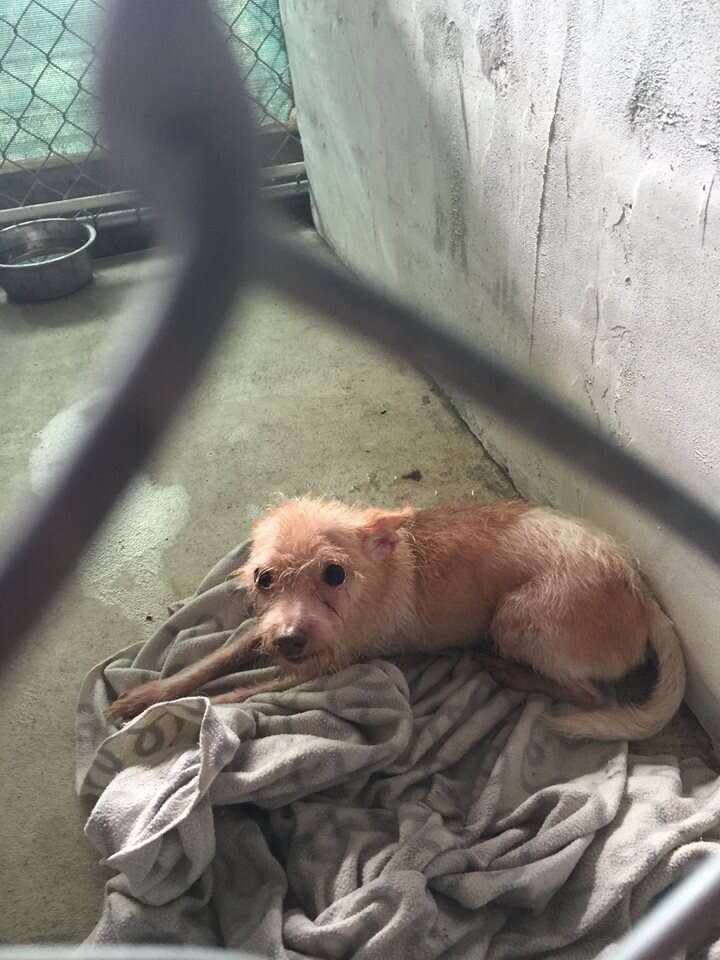 They met Phoenix, who had been doused with gasoline and left to die.
Dog Tales
And Baxter, soaked with battery acid.
And two brothers who had been trained to fight each other.
And, well, you get the picture.
Around 50 dogs were being dropped off at the Miami shelter every day, with just four finding their way to adoption.
That left the brutal reality of euthanasia for countless more. Every day.
Originally planning to take 40 dogs back to Canada, the Dog Tales team ended up rescuing 112. The sanctuary's dog population has now doubled.
"I think a lot of them will have a happier ending sooner, rather than later," Forndran says. "That's what makes it all worthwhile."
And so Apollo, a dog who never had a chance to be saved, may yet save the day for countless more.
Want to help? These dogs are looking for good homes. You can also make a donation to help make better lives for all the dogs in Dog Tales' care.