Dog With Severely Swollen Face Meets People Who Know Just What To Do
Animal Aid Unlimited, a rescue group in India, received a call on their help line about a dog with a severely swollen face ... but nothing could have prepared them for just how in need he was.
When rescuers sought out and found the dog, they knew he needed help right away. His face was so swollen, he barely even looked like a dog.
The pup was friendly but skeptical, and wouldn't allow any of the volunteers to touch him even as he ate the food they offered him.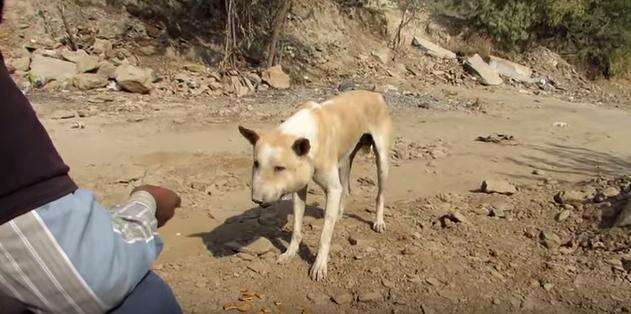 Eventually, to ensure that he didn't run away, the dog was caught off guard and trapped in a net so he could be taken to get the help he so desperately needed.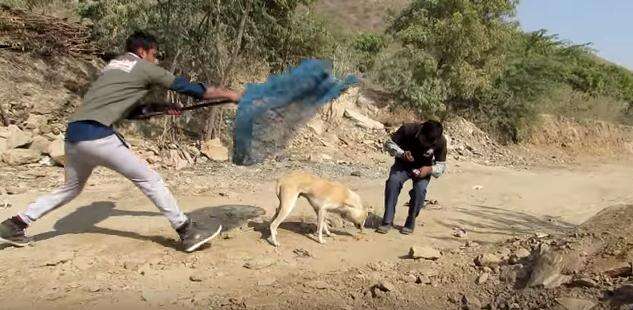 After examining the dog, the volunteers were able to determine that he had a huge abscess on his face that would need to be drained in order to get the swelling to go down.
After the abscess was drained ...
... it didn't take long for the sweet dog's face to go back to looking completely normal.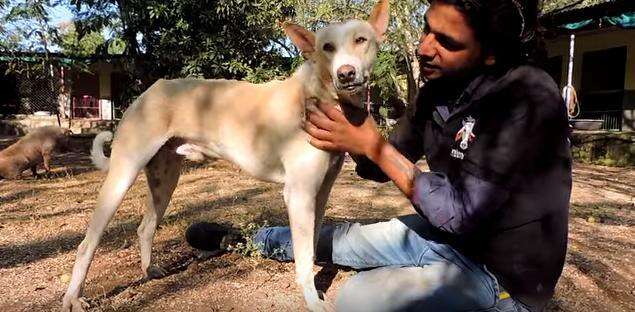 The transformation the dog made is truly incredible, and thanks to his determined rescuers he can now live a life free of the pain and suffering he previously endured.
Check out the full rescue video below: