Cruel fate in the form of a twisted metal fence came between them.
But even as one dog dangled upside down, tangled in a fence for days, the other refused to leave her side.
LifeLine Animal Project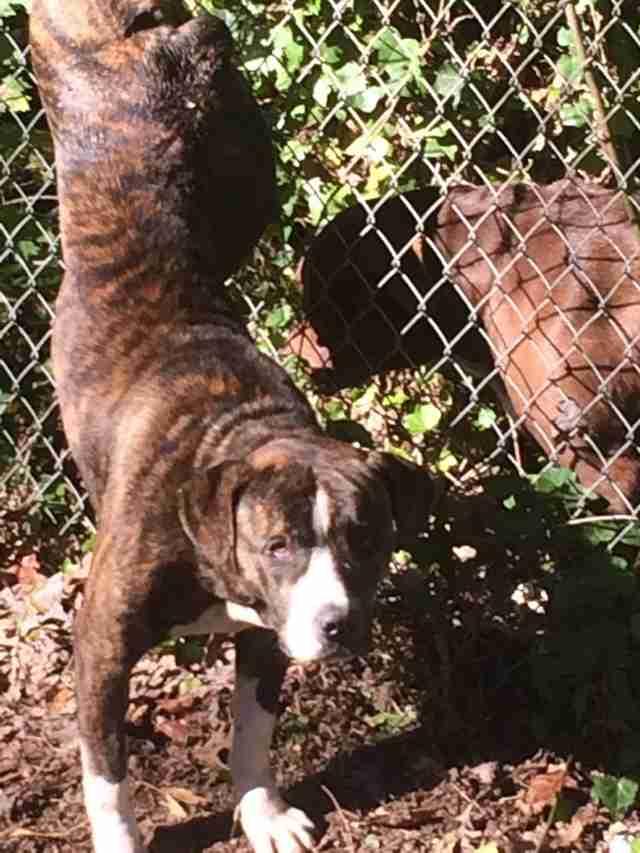 Now, that they've been rescued it, is it any surprise then that Zeus and Athena are looking for a permanent home together?
"Athena is healing nicely, and Zeus is right by her side," Karen Hirsch of LifeLine Animal Project tells The Dodo.
Last week, Athena was found trapped in an isolated fence in Georgia. She had been there for two days before help arrived, according to the rescue group - who knew just how long Athena had been suffering because someone said they saw her stuck and didn't say anything for days.
Zeus and Athena.LifeLine Animal Project
But during those excruciating days, Zeus never left her side. Locals heard him barking for hours on end, while his friend suffered.
Finally, locals called for help.
Zeus refuses to leave Athena's side.LifeLine Animal Project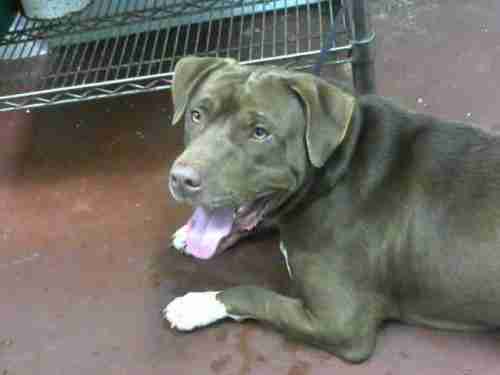 Employees at LifeLine tended to the pair at a shelter the organization manages, treating Athena for a swollen toe.
And it didn't take long for Zeus to let everyone know that he is very much with Athena.
"He cried and barked so loudly when we took her back to the vet trailer for treatment, that we had to bring him back and put him in the cage beside her," Hirsch said.
LifeLine Animal Project