Dog Spends 10 Years On A Chain — Until Someone Finally Saves Him
<p>Gricel Guerrero<span></span></p>
The black pit bull had been chained for almost 10 years.
Left alone in a filthy backyard in a small, rural town in North Carolina with a thick chain around his neck, the dog was surrounded by dirt, garbage and a broken-down makeshift shelter. A dry tin bowl was barely within reach. He had no friends and spent his days yearning for companionship that never came.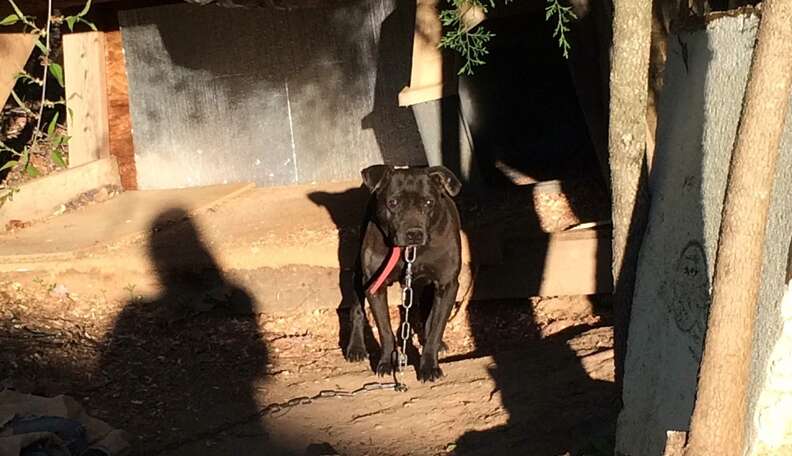 Gricel Guerrero, a neighbor, knew about the dog, now named Chico. She met Chico when the owners originally got him at about 2 years old. "The owners live in a secluded area where the neighbors also neglect their dogs," Guerrero told The Dodo.
She felt terrible for the dog and tried to tell the owners they were treating him inhumanely.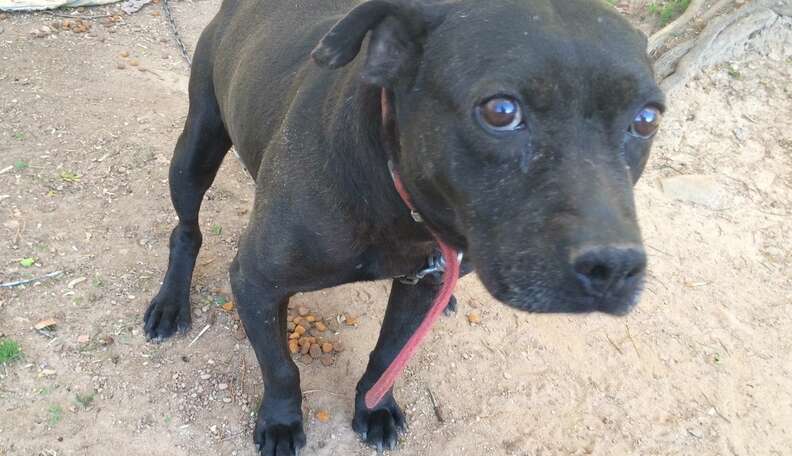 "I told them the dog needed vet care and daily walks, but they always said the dog was fine, and that he was mischievous and was too aggressive to other dogs to not be chained," Guerrero said.
When the owners first got the dog, he often broke loose from his collar because it was very tight around his neck. They would place him back in his spot and attach him back to the chain.
"Every time I saw the dog abandoned out there it would break my heart, but I couldn't do anything," Guerrero said. "Until one day I said, enough is enough."
Guerrero started to contact rescue groups in her area to see if anyone could help. She didn't want to get the owners in trouble. "I just wanted the dog to be rescued," Guerrero said.
Most of the dog rescues were too far away and unable to help. One group suggested calling the authorities to get Chico out of the situation.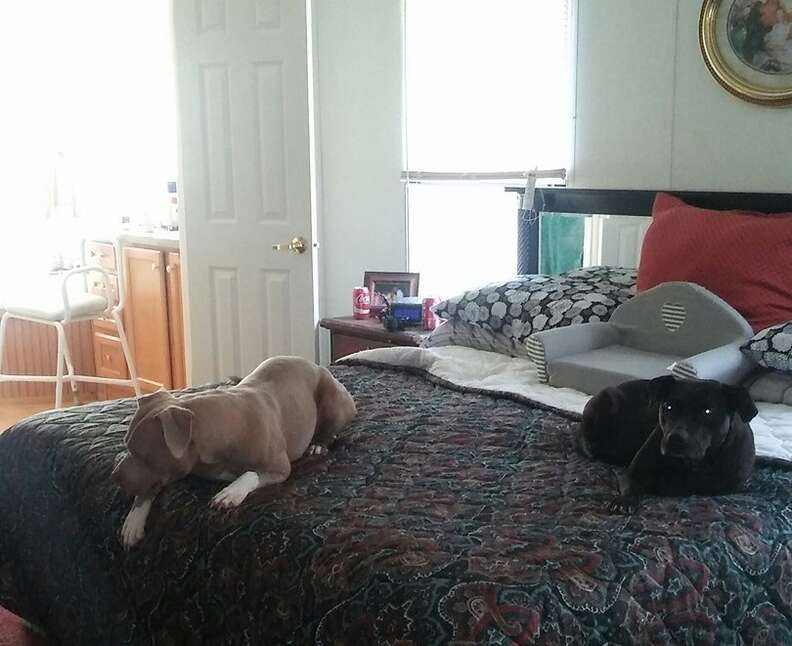 "That was not an option," Guerrero said. "I even thought of kidnapping the dog."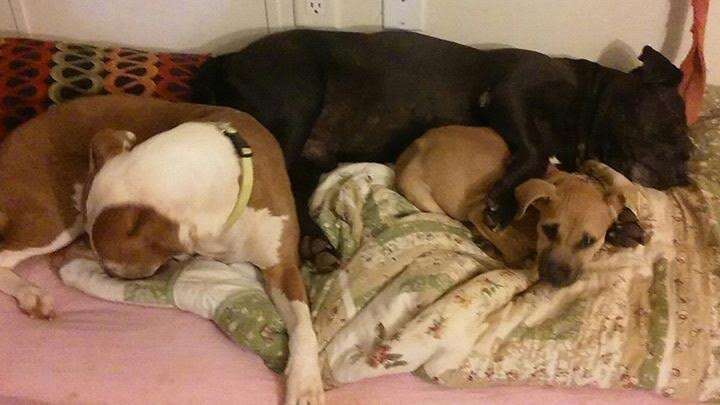 She continued searching for a rescue to take Chico, and, through a series of fortunate events, came across Diva's Safe Haven & Thrift, a small independent rescue. The group agreed to take in Chico.
She then had to figure out how to get the owners to relinquish their dog. On April 2, she and other people in the neighborhood approached the owners and had a mini-intervention, asking them to surrender Chico. "Surprisingly they said yes," Guerrero said. "That same day we took the dog to the rescue before they could change their minds."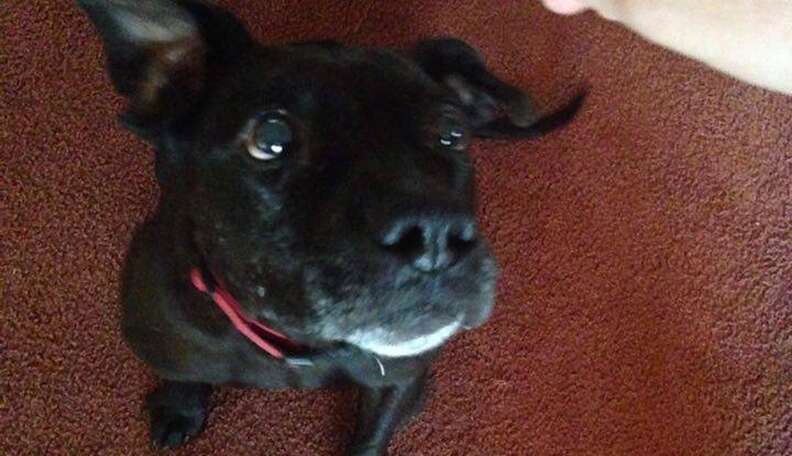 After they set Chico free, he was so happy. "He wasn't taken for walks [in years] so he seemed very happy to be going somewhere," Guerrero said.
It took no time for him to warm up to his rescuers. "He is a sweet boy," she added.
Chico is now with Diva's, and they're working to get him fully vetted, as he has tumors and arthritis in his back legs in addition to being deaf and mostly blind.
"Because of his old age and what he's been through, the people from the rescue group said that he would stay there with them," Guerrero said.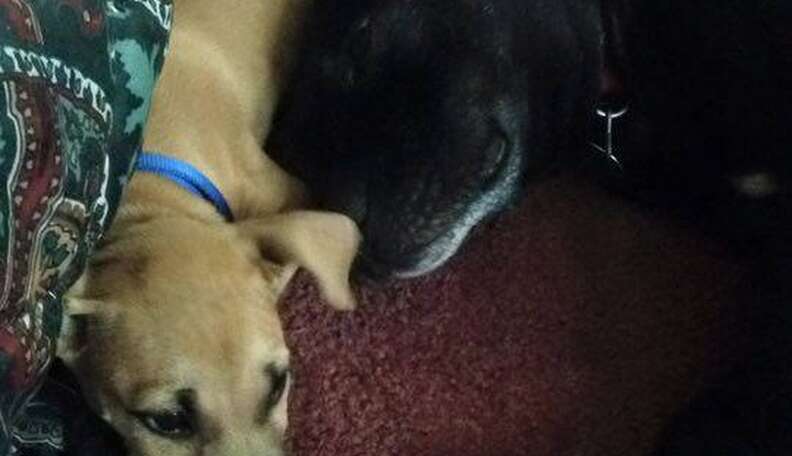 The rescue says in a Facebook post that Chico is "now a loved gentleman."
Watch Chico play with his new rescued puppy friend.
Although not yet a registered charity, Diva's Safe Haven & Thrift asks that donations go directly to the group's veterinarian at 828-466-2726. The team also accepts food and pet supplies. Find out more here.