When it came to finding a new family, the last thing Ricky Bobby needed was another strike against him.
The dog was 13 years old. STRIKE.
He was desperately overweight. STRIKE.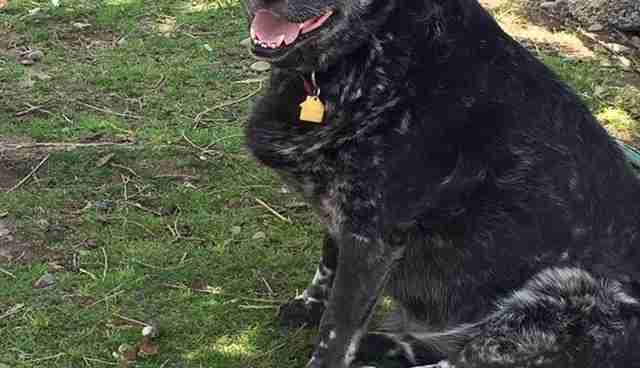 And when a man drove two hours to meet him at an adoption event in Bakersfield, California, over the weekend, Ricky Bobby met him with a resounding growl.
And that might have been it for a dog who had already been dealt a bad hand in life. He had, after all, been left in the yard after his owner died. Sympathetic neighbors would throw hamburgers and Spam over the fence, likely saving the dog's life - while adding to his unearthly girth.
When Marley's Mutts finally got to Ricky Bobby, he weighed 108 pounds, nearly twice as much as a healthy Australian cattle dog should weigh.
"Ricky Bobby is one of the most unnaturally titanic organisms we've ever rescued," the rescue group declared at the time.
Still mourning the loss of his owner, the dog proved surly at first. Rescuers had trouble taking him out of the only yard he had ever known.
But gradually, Ricky Bobby came around. Through diet and exercise, he even shed some weight - Marley's Mutts founder Zach Skow suggests as much as 10 pounds.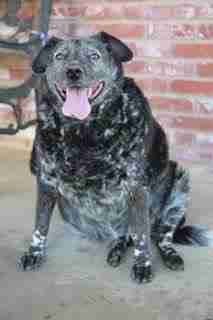 Then a man who owned a cattle ranch heard about Ricky Bobby and drove to Bakersfield to meet him.
And Ricky Bobby nearly chased him away.
"A lot of people would say, never mind. Not interested," Amanda Brooks, adoption coordinator at Marley's Mutts, tells The Dodo. "Cattle dogs are typically cautious of strangers by nature. He's not the kind of dog a stranger's going to walk up to and he's going to wag his tail."
Nevertheless, the man refused to give up on Ricky Bobby. He had brought his own cattle dog along for the ride. The two dogs hit it off. Not long after that, Ricky Bobby let the man pet him.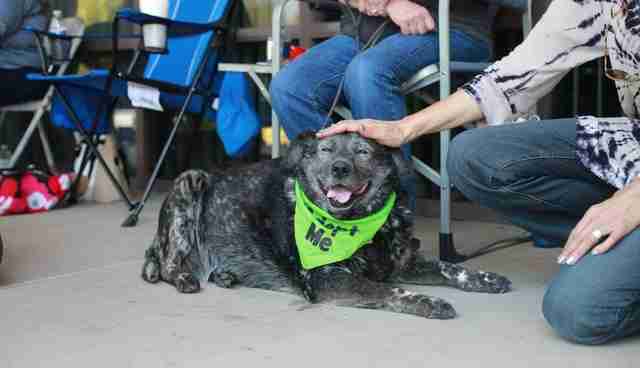 And moments later, Ricky Bobby was in a car, on his way home with his new family.
That's where Ricky Bobby will finally get a chance to savor his golden years in the biggest yard he could never have imagined - a 35-acre farm.
And where once he dined only on despair, Ricky Bobby will lap up the company of other dogs. And a family who refused to walk away from him.
If you would like to support Marley's Mutts and its mission to save countless dogs like Ricky Bobby, consider making a donation here.