Dog Snuggles With Stuffed Animals To Cope With Losing Her Puppies
Her family is helping her stay strong.
It's been a sad week for this pup named Twinkle - but her new family is helping her through it.
Twinkle was rescued two months ago by Xavier Hernandez and his mother, who live in California. She had been found living in poor conditions during a recent trip to Mexico, so Xavier's mom decided to take her home to be a part of their family.
It was only after arriving back with Twinkle that her new family found out that she was actually pregnant. But unbeknownst to them, the birth that awaited would only bring heartache.
Last week, Twinkle went into labor. She would go on to deliver three puppies - sadly though, all were stillborn. Twinkle, naturally, was devastated, so her family thought of a way to help her cope.
Xavier's mom bought three stuffed toy puppies for Twinkle to snuggle with.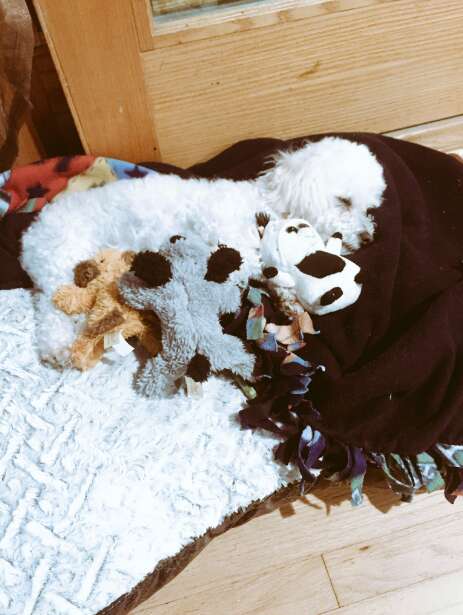 Though the toys could never replace the puppies Twinkle lost, having them by her side seems to bring her comfort.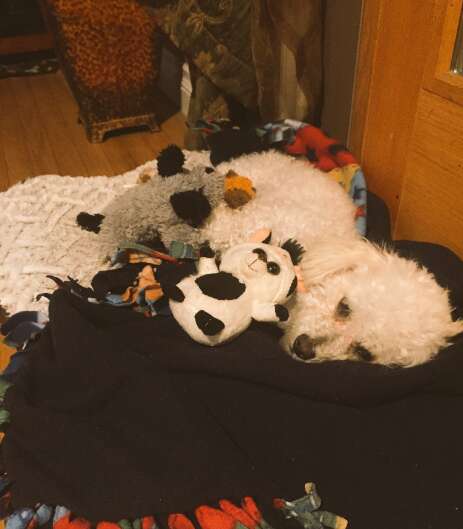 It will take time, no doubt, for Twinkle to overcome the sadness of her loss, but the pup will not have to face that difficult process alone.
"My mom and family try to show her as much love as possible," Xavier told The Dodo.
It's worth noting that dogs who have recently had a failed pregnancy can help turn that tragedy into something positive - by being a foster mom to puppies who have lost their parent. If you have a dog who is in a situation like Twinkle's, consider contacting a local animal rescue group to see if there are any newborn pups in need of a mom.