Snowsuits For Dogs Are Officially A Thing
They're warm AND adorable.
We've all seen coats and boots made especially for dogs, and the way dogs often react to being forced to wear them.
If you live in an extra-wintry place though and your dog loves to play in the snow, a regular coat might not cut it - so why not get your dog a full snowsuit?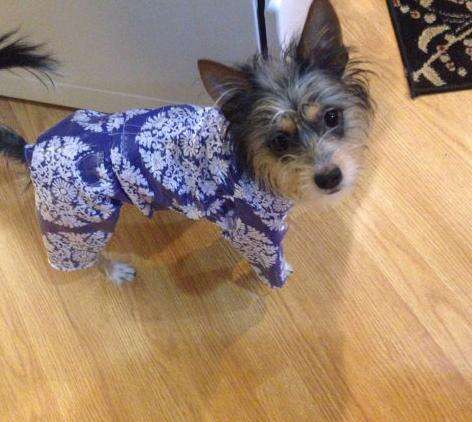 Dressing your dog in a full snowsuit is a great way to keep them warm ...
... and pretty adorable, too.