Dog Who Lived In A Shelter For 7 Years Finally Gets Chosen To Go Home
Rachel, a 9-year-old Labrador-hound mix, has been waiting for a home since she was 2.
Rachel was found as a stray and brought to Yukon Animal Control in Oklahoma, and was soon rescued by the Pets and People Humane Society. When she first arrived, Rachel had a LOT of energy.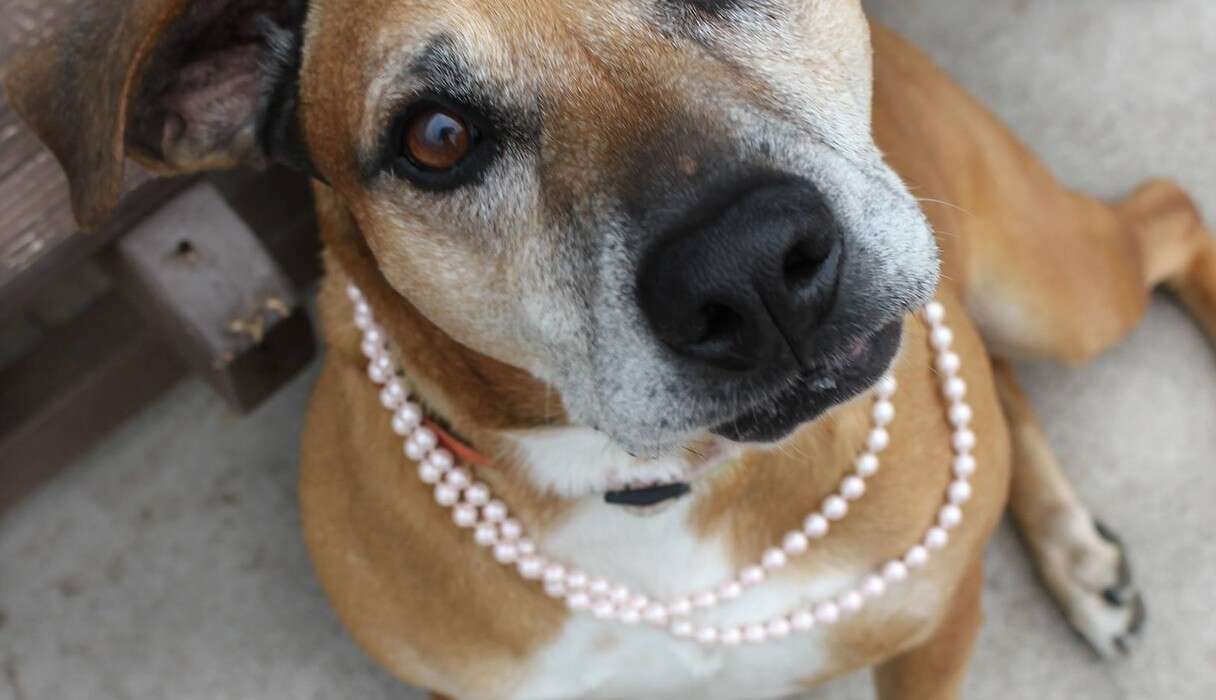 "When she was younger, she was a handful to walk," Edy, a volunteer and board member for Pets and People Humane Society, told The Dodo. "Very energetic and she also was not good with the kitties or other female dogs at all. As she aged, she mellowed and got much better with other dogs and did really good with the boy playmates."
Rachel had plenty of time to learn and develop her skills at the shelter, because as the years passed, she was still there. For whatever reason, no one seemed to want the sweet, energetic dog, even though she clearly had so much love to give.
Luckily, Rachel was rarely alone at the shelter, and got to play with her friends and go for plenty of walks. She was even taken on an overnight every now and again. Still, what Rachel really needed was a forever family.
"As Rachel mellowed she became very loving, sweet and eager for individual attention," Edy said.
Finally, after seven long years, Rachel finally caught a break.
Susie's Senior Dogs, an organization that helps older dogs from various shelters get adopted, featured two other dogs from Pets and People Humane Society, and they were adopted almost immediately. The shelter decided that this could be the break Rachel needed - and they were right.
"Rachel is just wonderful. I love her so much," Laura said in a post on Susie's Senior Dogs. "She is as perfect a dog as I have ever had. I am blessed to have found her."
Now, Rachel gets to go for car rides, take tons of walks and even hang out at her mom's office. Rachel spent so long in the shelter waiting for her happily-ever-after, and now she finally gets to make the most of it.