Dog Has Lived In Shelter For 11 Years — And Has Never Had A Family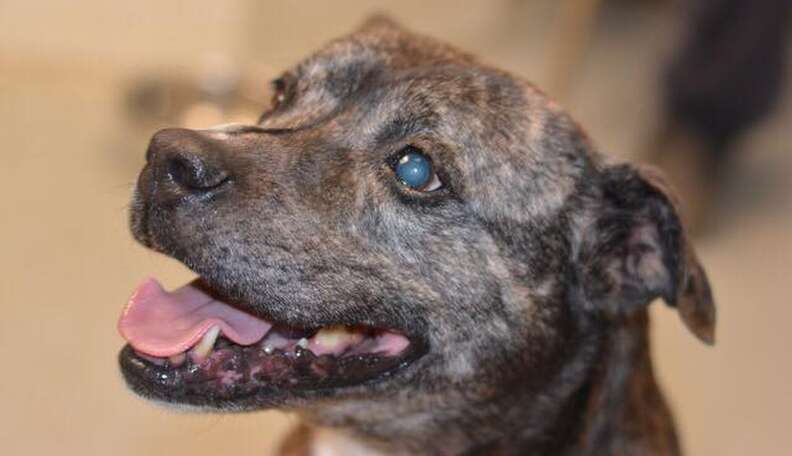 <p> Yonkers Animal Shelter </p>
Shelters take in so many dogs each year that sometimes a few slip through the cracks. It's no one's fault, but when we realize these dogs have been overlooked, it's important to do what we can to find them a loving home.
Olive is a senior dog who has been at the shelter as long as she can remember - and that's because she's been there essentially her whole life. Olive has been living at the Yonkers Animal Shelter in New York on and off for 11 long years. Many people have tried to find her a home. Kelcy Kimmerer of Second Chance Rescue NYC learned of Olive recently and became one of her countless supporters. "I know her because my fiancé and I went to visit another dog at Yonkers Animal Shelter and I saw Olive and she just did something to me," Kelcy told The Dodo. "I felt an instant heart connection to her and I felt this deep need to help her - to be her voice."
Olive came to the shelter as a puppy, and four years after arriving she was about to be adopted by a volunteer. Right before the big day, the unthinkable happened - the volunteer unexpectedly passed away, and heartbroken Olive was once again alone. Another volunteer paid for Olive to be in a boarding facility for a while, until she was finally adopted - but that family turned out not to be the right fit, and so back to the shelter Olive went.
Olive just can't seem to catch a break, and so many people have been rallying behind her cause. John Bartlett, an award winning designer, animal advocate and founder of The Tiny Tim Foundation, has taken a special interest in Olive after learning of her story, and visits her often. So many people see something special in this dog, and no one can quite understand why she hasn't found her forever family yet.
Olive is an expert cuddler and the perfect low key companion for anyone looking for a dog to love. She's been without a home for so long that the stress has weighed on her, and she would do best as the only dog in a home with only teenagers or adults. She's been dealing with shelter commotion her whole life and desperately needs a quiet home to retire to. Anyone interested in adopting Olive would need to do a meet and greet at the shelter before taking her home.
Olive has never known a couch to sleep on or a human to snuggle with while they watch TV on a cozy evening at home. She has never known what it's truly like to be part of a family - and no dog should be denied that. The volunteers and shelter have done everything possible to make Olive's life happy, but they know a home is what she truly needs.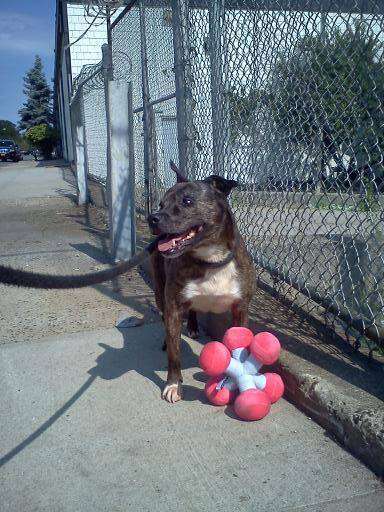 "There is quite a community being built up to help this dog get out of the shelter but we need to keep that energy and momentum going until she is home with her humans and being loved like she so deserves," Kelcy told The Dodo. "She has been waiting 11 years - it's time." Eleven years is much too long - let's hope Olive won't have to wait much longer.
If you or someone you know would like to add Olive to your family, contact the Yonkers Animal Shelter at crit524@gmail.com to get the process started and finally give this love bug the home she deserves.