How To Get The Perfect Selfie With Your Dog
Get ready for even more selfies with your dog. With this quick and easy DIY hack, your pet selfie game will rise to new levels.
What You Need:
Scissors
Old tennis ball
Super glue
Old headphones
Box cutter
Have 1-2 patiently waiting dogs.
STEP 2
Using the scissors, cut the auxiliary plug off of the old headphones.
STEP 3
Using the box cutter, cut a small hole in the tennis ball, then carefully apply super glue to the headphone jack and place it inside the hole. Let that dry for about 3-5 minutes.
STEP 4
Insert your new selfie ball into the headphone jack on your phone and snap a photo!
Editor's Note:
Your dog may want the tennis ball so badly that they do everything in their power to get it...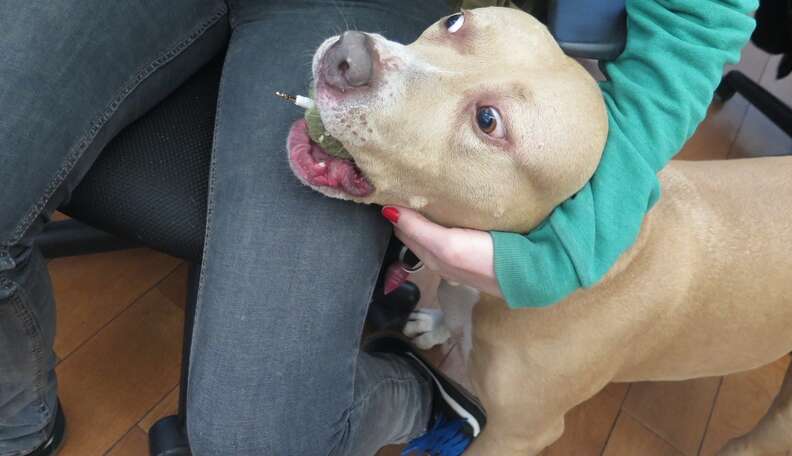 Tag us in your tennis ball pet selfies on Instagram using the hashtag #TheDodo for the chance to be featured on our page. Enjoy!