Sweet Dog Seized For Being A Pit Bull Is Finally Going Home To His Family
A dog who was seized by police on suspicion of being a pit bull and locked up at an undisclosed location earlier this month is set to be reunited with his family.
It may have only taken a massive public outcry, headlines that spanned the globe and an online petition that garnered nearly 300,000 signatures, but Hank the not-quite-a-pit bull is going home to his family in Belfast, Northern Ireland.
"We are delighted that Hank will be coming home," his owner, Leonard Collins told The Dodo. "Now we are turning our attention to changing the legislation."
In a release sent to The Dodo, the Belfast City Council announced its recommendation to release the dog, following certain court-mandated conditions.
"This means that, although assessed by an appropriate expert to be a pit bull terrier type, he can be returned to his owners, following court approval with conditions, most of which are mandatory under this legislation," the council notes.
Hank was seized under Dogs (Northern Ireland) Order 1983, which effectively makes pit-bull-type dogs illegal.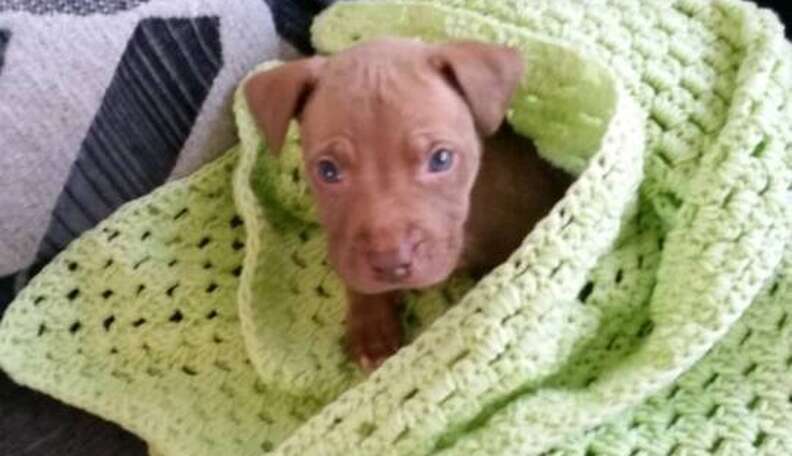 But after the council sought expert opinion, Hank was given an exemption.
For now, he will remain in the council's custody while those conditions, which include training for certain behavioral issues, are being met.
"It is anticipated that this matter will be brought through the courts as quickly as possible," the statement notes.
That may be as soon as Tuesday, according to a statement on the Save Hank Facebook page.
On July 14, eight police officers and four dog wardens showed up on Hank's doorstep with a warrant to seize the dog. His owners, Collins and Joanne Meadows, weren't home at the time, so officers took the dog and left them a note.
Hank's family hasn't seen him since. The council barred them from visiting Hank and kept him in a kennel for days after he was seized.
"We are both struggling," a distraught Collins told The Dodo on Wednesday. "We're very stressed. We want nothing more than Hank to come home."
Throughout their ordeal, Collins and Meadows insisted Hank is not a pit bull, but a Staffordshire bull terrier and Labrador mix.
The council, however, disagreed, determining Hank did meet the criteria for the banned breed - a criteria that has led to dogs being killed in the past.