Once you grow up, there aren't many "firsts" left. So we're very glad when our animal friends remind us of the wonder of things we take for granted - like, say, snow!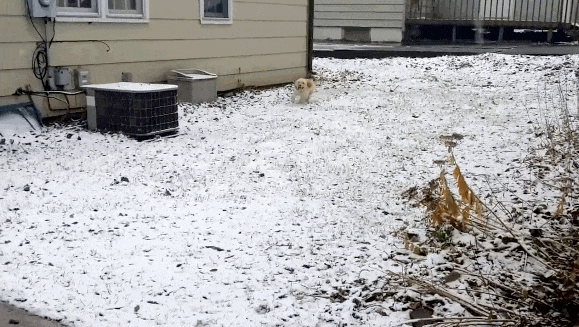 This blond pooch is seeing the fluffy white stuff for the first time and going absolutely bonkers.
He's circling, sniffing and digging, and doesn't seem to know where to land-because: Snow! So much snow!
Have you guys SEEN this stuff? It's everywhere!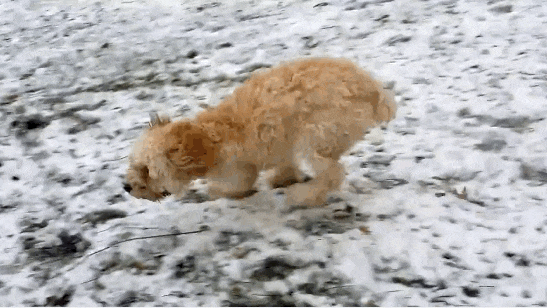 Revel in the snowy awe with this adorable, panting blur.