Woman Falls Off Cliff, So Dog Brings Her A Phone To Call For Help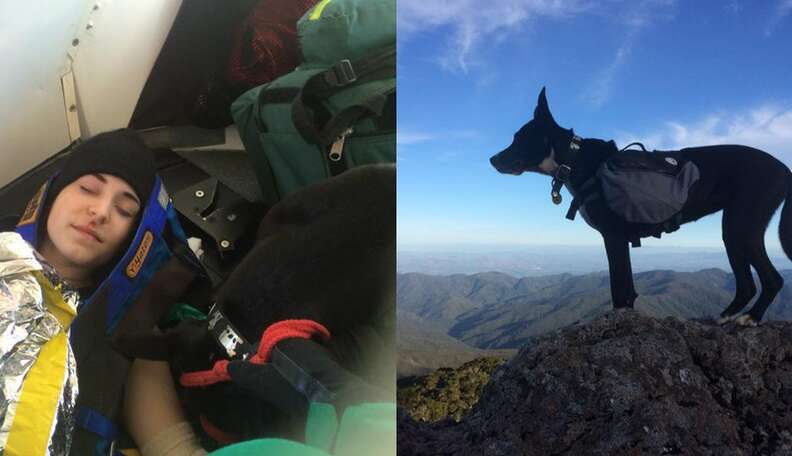 A few weeks ago, Dina Wuest was camping with her dog, Bonnie, when they decided to go for a hike.
Everything was going perfectly - until Wuest fell off a cliff.
The unexpected fall broke Wuest's leg and left her stranded below, with Bonnie still on top of the cliff on the Tararua Ranges in New Zealand.
The dog had some of Wuest's belongings, including her phone, in the bag she was wearing on her back - and somehow, the loyal pup knew her mom was going to need it.
"I fell and was facing the cliff so I couldn't see her, but I heard her making her way down the side of the cliff where it was not so steep," Wuest told The Dodo. "Within about a minute she was by my side."
Wuest was able to get her phone out of Bonnie's pack and call for help. As she waited for rescuers to arrive, Bonnie refused to leave her side.
"She curled up beside me and stayed there until the helicopter arrived," Wuest said. "We had to wait for a bit over an hour for them to come and she stayed with me the whole time."
Bonnie was a little scared of the helicopter and paramedics that came to save her mom, but before long the pair were both airlifted out of there safe and sound.
Wuest is now recovering and doing just fine, and it's all thanks to Bonnie, who knew exactly what to do to help save her mom.