This Man And His Dog Literally Saved Each Other's Lives
In 2010, Eric O'Grey's doctor told him he should buy a funeral plot. Today, he's alive and thriving - all thanks to a rescue dog.
O'Grey used to weigh 340 pounds. He had type 2 diabetes and was taking countless medications, and doctors told him that if he didn't make a change, he would likely die within a few years.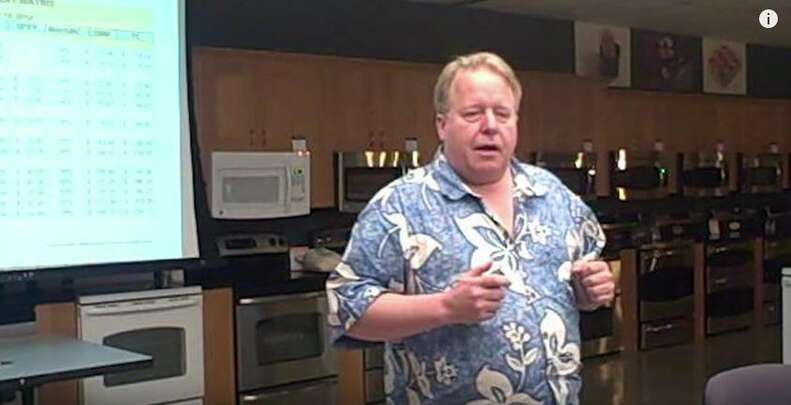 "I'm either going to die or I have to do something," O'Grey said in a video about his journey.
O'Grey began seeing a nutritionist, who suggested something unexpected - she told O'Grey to adopt a shelter dog.
Having a dog would force O'Grey to leave the house, get some exercise and dedicate his time to something, she said, and so he decided to give it a shot. O'Grey went to the Humane Society Silicon Valley, and told them, "I would like an obese, middle-aged dog." He wanted to have something in common with the dog he adopted - and something that they could work toward together.
That's when he met Peety.
Peety had been rescued after being left in a backyard for most of his life, with no one to play with or give him love. O'Grey took Peety home, and had absolutely no idea what to expect. Over time, he realized the nutritionist had been right - Peety changed his life.
"We really formed an inseparable bond, and one that I had never really experienced with another person or animal or anybody," O'Grey said.
The pair walked together for at least 30 minutes every single day. Within a year, O'Grey had lost over 140 pounds, and Peety had lost 25 pounds. O'Grey rid himself of his diabetes, and was able to go off all of his medications. He completely turned his life around.
He saved Peety - and then Peety saved him right back.
"He looked at me in every sense as though I was the greatest person on the planet," O'Grey said. "I decided I wanted to be the person who he thought I was."
O'Grey decided to set an example for Peety and follow his lifelong dream of running marathons. He became a happier person, and has never looked back. He credits Peety for all of it.
Unfortunately, Peety grew older, and it was discovered he had a cancerous growth forming on his spleen.
"I knew that he was going to die," O'Grey said.
O'Grey never really got over Peety's death, but knew that he had given the dog everything he possibly could, and, in turn, Peety had given him his life back.
Six months after Peety's death, O'Grey adopted another shelter dog in need, named Jake. He'll never forget everything Peety did for him, and is now paying it forward by helping another dog who needed a home.