Dog Knows Exactly What To Do When Her 82-Year-Old Owner Gets Lost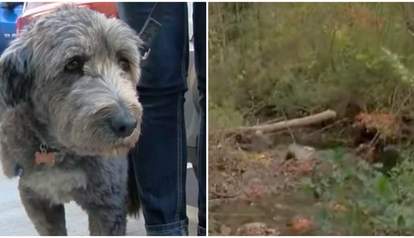 <p> <a href="https://www.youtube.com/watch?v=9KKBy0w4woA" target="_blank">YouTube/WKBWTV</a> </p>
This story is living proof that dogs are capable of so much more than we often give them credit for. Raia, a rescue pup, was out for a walk with her owner, 82-year-old Rimma Bulatova, in the woods around their East Aurora, New York, home last week.
While they were out together, the weather turned dark and stormy. Disoriented, Bulatova realized she had been wandering for hours with no idea how to get home.
YouTube/WKBWTV
YouTube/WKBWTV
So she turned to Raia and told her, in Russian, to go home and get help. Raia understood her perfectly ... and knew exactly what to do. She rushed home through the rain, and sat waiting on the porch.
When Bulatova's family found a soaking wet, insistent Raia waiting for them alone outside their home, they knew something was wrong.
YouTube/WKBWTV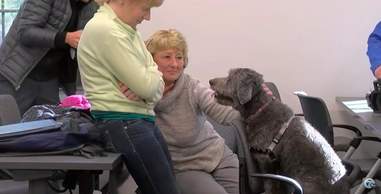 YouTube/WKBWTV
Bulatova's family called the police, and by 9:30 p.m., first responders had found her in the woods - shivering but grateful. "She never received any special training but she's just smart," a member of Bulatova's family said of Raia at a press conference about the rescue.
Smart indeed. Now Bulatova is resting up at home and Raia is getting all the thanks and praise she deserves for helping to save a life.
YouTube/WKBWTV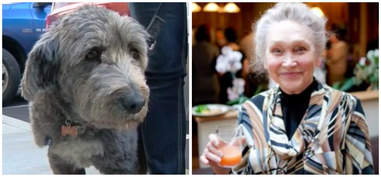 YouTube/WKBWTV
This isn't the only story of a dog running to get help for an owner in need - back in 2010, after a mountain biking accident left his owner paralyzed, Yogi the golden retriever went to get help from neighbors.
These rescues just go to show that dogs and their humans can share an incredible bond - and sometimes, our rescue dogs turn around and rescue us.
See more here: