Devoted Dog Secretly Hitches Ride On Ambulance Carrying His Owner To The Hospital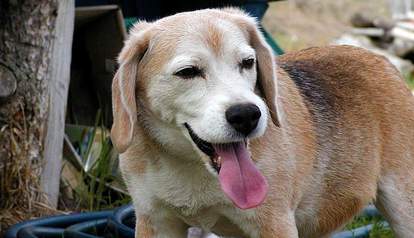 <p><a class="checked-link" href="http://www.public-domain-image.com/full-image/fauna-animals-public-domain-images-pictures/dogs-public-domain-images-pictures/dog-beagle.jpg-royalty-free-stock-photo.html">Jon Sullivan</a></p>
One incredibly devoted little dog named Buddy has taken canine loyalty to new heights - risking his own life to remain by the side of his sick owner who had rescued him from a shelter just a few months earlier.
Buddy's owner, 85-year-old rancher JR Nicholson from Morgan County, Texas, was feeling dizzy recently and decided to call an ambulance to be taken to the hospital - but, as the San Angelo Standard-Times reports, it was far from a routine trip.
After picking Nicholson up, emergency medical technicians inside the ambulance were alerted by a passing motorist to the fact that there was a furry stowaway perched on the exterior of the vehicle. It was Buddy.
The dog, as it turns out, had been watching as EMTs whisked his human away and was evidently unwilling to leave his side. Without anyone realizing, Buddy hopped atop a small step on the side of the ambulance and managed to remain there for about 20 miles while the ambulance raced down the road toward the hospital.
EMT Tanner Brown says he's never seen anything like it:
"It was kind of weird. I guess the dog wanted to be with his owner," says Brown. "We didn't have anything else to do but to load the dog up and put him in the ambulance and take him to the ER with us."
Fortunately, Nicholson's condition wasn't serious. He was released that same day, reuniting with the little dog who risked so much to make sure he was never without his sweet companionship.