Dog Can't Even Believe Her Soldier Mom Is Finally Home
For the past year, Laila the dog has been living with a foster family while her mom, second-class petty officer Cristina Baez, was serving overseas.
Laila's temporary family fostered her through PACT For Animals, and loved her very much. They made sure her year away from her mom was one filled with only happiness.
"Our experience fostering Laila was truly amazing," Donna Masusock, Laila's foster mom, told The Dodo. "She is the most loving dog. Her mom did an awesome job raising her!"
During her time with her foster family, Laila grew super close with her foster sister Anna, who loved to cuddle and sing with Laila to comfort her.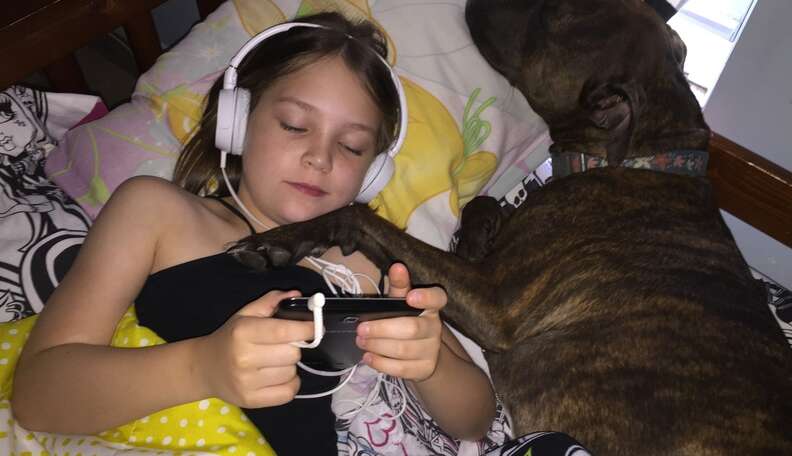 This past weekend, the day everyone was waiting for finally arrived: Laila's mom returned home to the U.S.
"We were all so excited and nervous at the same time," Masusock said. "Cristina was afraid that Laila would not remember her."
When Baez arrived at the Masusock house, Laila immediately ran up to her mom ...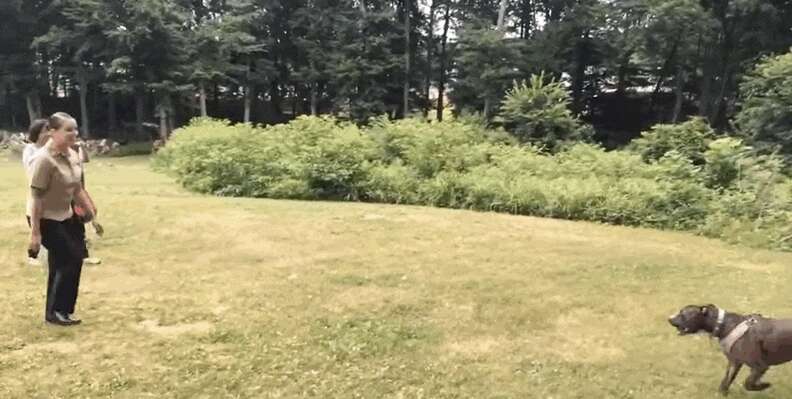 ... sniffed her for a few seconds ...
... and then remembered EXACTLY who she was, and went completely nuts.
"She was so excited! She just could not control herself," Masusock said. "She kept running from her mom to our family. It was like she was telling us, 'She's here, she is really here!'"
Laila could not have been more overjoyed to finally be reunited with her mom, and Baez seems equally as excited to have her sweet dog back. While her foster family will miss her very much, they knew this day would come, and are so happy that they were able to give Laila an incredible place to stay while her mom was away.
"People keep commenting about how special we are for doing this and to me I just don't understand how people cannot," Masusock said. "You just have to remind yourself the reason why you are fostering and that they have a loving owner who will be back to get them."
Check out the full video of this adorable reunion below: