Dog Returned To Shelter Is Too Sad To Go On Walks
UPDATE: Thanks to a massive outpouring of support, Lana has found a foster home, where she is safe, in a home environment and out of the kennel. For more updates, click here.
Sometimes, everything just breaks.
This photo was taken moments after Lana's family returned her to a boarding kennel - a place that she knew all too well.
Lisa Burchell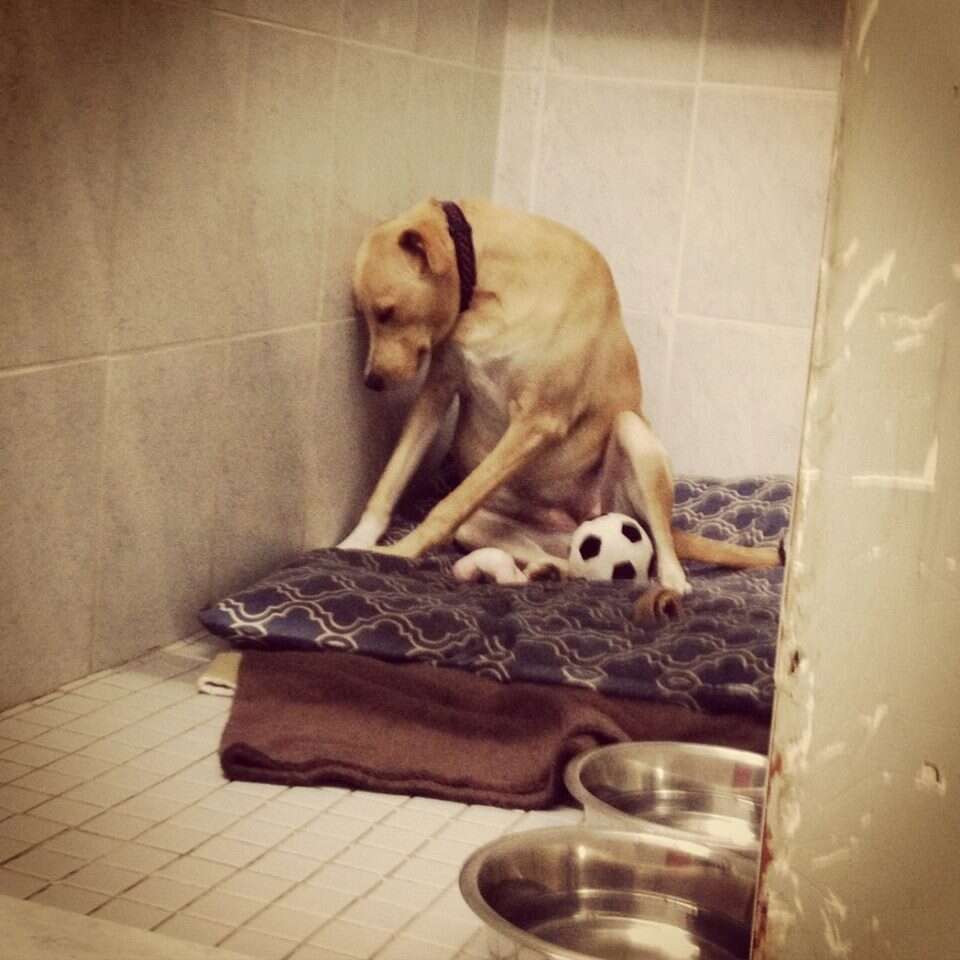 Hunched over, her face pressed against the wall, Lana is a portrait of rejection.
She arrived in Toronto, Canada, when she was very young, the runt of a very large litter in Mexico.
"Lana was terrified of everything," Dahlia Ayoub of Mighty Mutts tells The Dodo. "She was literally the size of my hand."
Lana was kept in a foster program, which had her spending short stints with families until she could be placed somewhere permanently. There were no issues, Ayoub says.
Eventually, when Lana was five-and-a-half months old, a family stepped forward to give her a real home.
And then those guarding issues - from when she was a puppy and had to compete with siblings for food - suddenly surfaced.
"She snapped at the mom," Ayoub explains. "And they decided because they have kids in the house to bring her back to boarding."
Ayoub describes Lana as "silly, sweet." She's great with other animals, and the above incident was the only time her guarding instinct surfaced. Yet, Lana was returned to the kennel.
"She just shut down," Ayoub says. "It's almost like her world shut down."
For a whole day, Lana was unresponsive. Not even the shelter volunteer who walked Lana could move her.
But for dogs especially, hope has a way of springing back again.
Ayoub, her lifelong friend, visited Lana the next day.
"I wanted to see if she would be scared of me. I went back there and said, 'Laaaaana! Hey, what's up?'"
Lana flew into her arms so fast to bury her with kisses, she knocked her over.
Mighty Mutts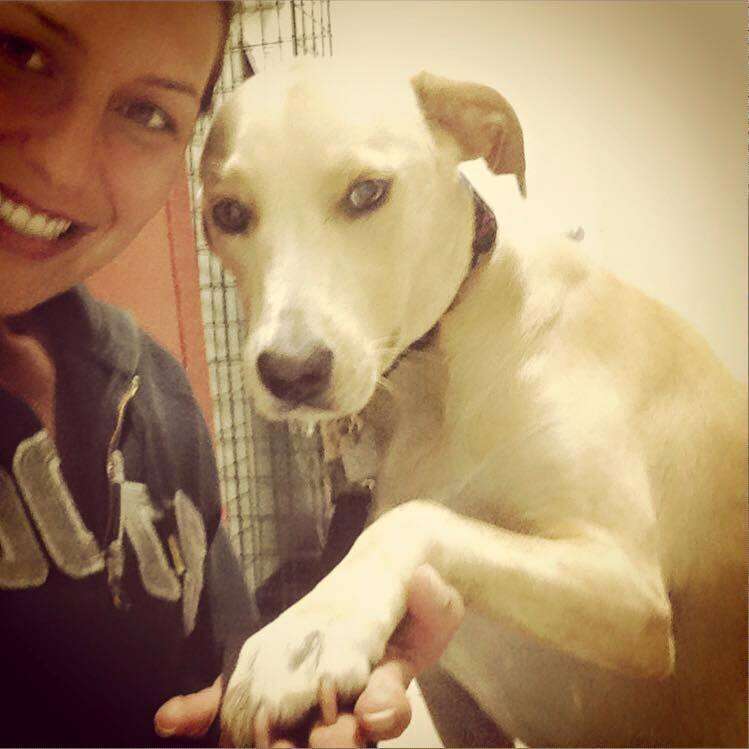 Lana will still need a forever home. But today, she urgently needs foster care. And because she can only be adopted in Ontario, her options are limited.
"I know there's a family for her out there," Ayoub says.
Lana is currently in the care of Rescue Dogs Match. If you're interested in fostering her or another dog, click here.
You can also help by making a donation here.