Starving Street Dog Gets The Greatest Makeover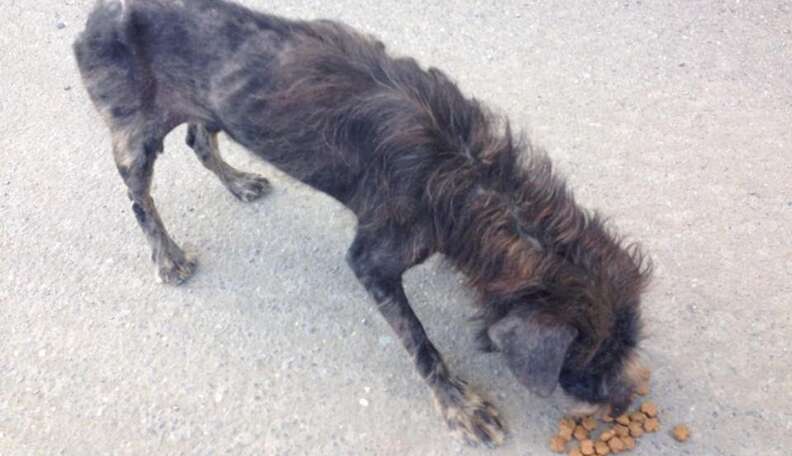 <p>Animal Lighthouse Rescue</p>
<p>Animal Lighthouse Rescue</p>
Frito spent the first part of his life without a real home or a family to love him - he was barely clinging to life when he was found last spring. Rescuers with Animal Lighthouse Rescue (ALR) saved him from living on the streets of Puerto Rico.
"He was pretty much hairless, filled with ticks and parasites and left to die," Julie Sinaw, president of ALR, told The Dodo. "Despite this he was always sweet and affectionate."
Animal Lighthouse Rescue
Rescuers took Frito into the shelter to give him the care he needed, getting him ready for adoption. Once in their care, Frito experienced tons of normal dog things for the very first time - including his first bed.
Imagine what it's like for a street dog, who's never has a comfy place to rest his head, to feel a soft, plush bed for the first time. Frito was basically beside himself with joy. His caretakers filmed this awesome video showing his reaction:
Not only did Frito get a bed and toys of his very own, but his story also has a sweet happy ending. "After we nursed Frito back to health - getting tons of kisses from him along the way - an amazing couple in Brooklyn adopted him," Sinaw said. "They are so in love with him."
Animal Lighthouse Rescue