Homeless Dog Who Was Coaxed To Safety Will Never Be Alone Again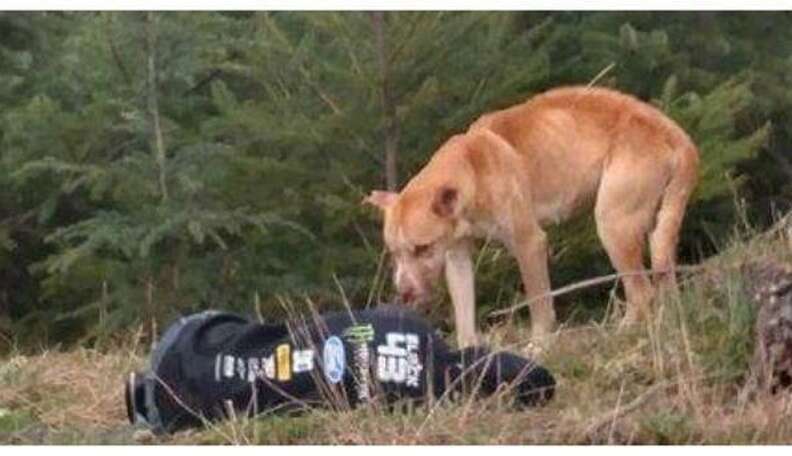 <p><a href="https://www.facebook.com/UselessBaySanctuary/photos/pcb.398400153680691/398399707014069/?type=1&theater">Facebook/UselessBaySanctuary</a><span></span></p>
A dog named "Baby Bear" made big waves back in April when the incredible story of his rescue went viral, and now that story finally has a happy ending.
Baby Bear spent weeks lost in the woods near Mt. Rainier in Washington state, growing hungrier and skinnier the longer he went without food or company. Amanda Guarascio and her girlfriend Dylan Parkinson tried to rescue Baby Bear, but the shy dog eluded them.
The two women were finally able to coax him to safety when Guarascio lay on the ground and pretended to be hurt - despite his fear, Baby Bear came to her aid, even lying down next to Guarascio to keep her warm.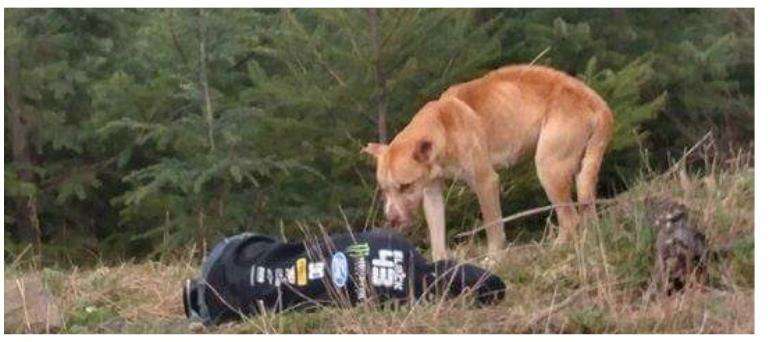 As soon as he was back in the care of loving humans, Baby Bear transformed. Even as Guarascio and Parkinson drove him to the veterinarian for care, he had already relaxed and started to let himself become the loving lap dog he really wanted to be.
Now Baby Bear has the happy family he deserves - a dog who was once emaciated and frightened has transformed into a happy goofball.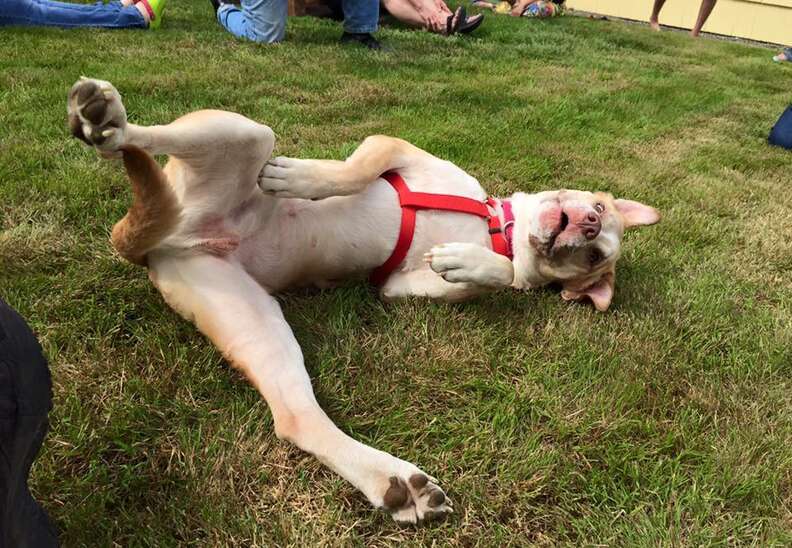 The Useless Bay Sanctuary uploaded photos of Baby Bear looking ecstatic to be with his new dad, and offered its congratulations on his adoption.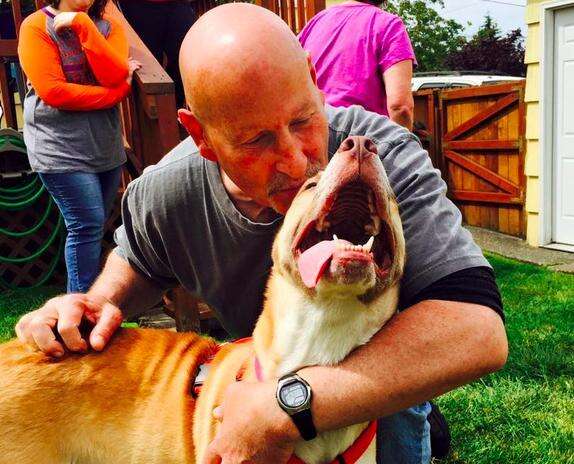 "A special thank you to Amanda and Dylan for getting him to safety, and his amazing foster family for giving him all the love and care he needed," the sanctuary posted on Monday. "Have a happy life, Bear!"