When Janina Schan lifted Lila into her arms, the dog felt lighter than air.
And, in that instant, the terrible weight of what this dog had gone through crushed her.
Schan, who founded Osa Peninsula Rescue in Costa Rica, cried all the way to the veterinary clinic, where she collapsed on the floor.
It was, she would later tell her friend and fellow animal rescuer Anette Targowski, "the worst case of cruelty she had ever seen."
Lila had been tied for days in a yard with food and water out of reach.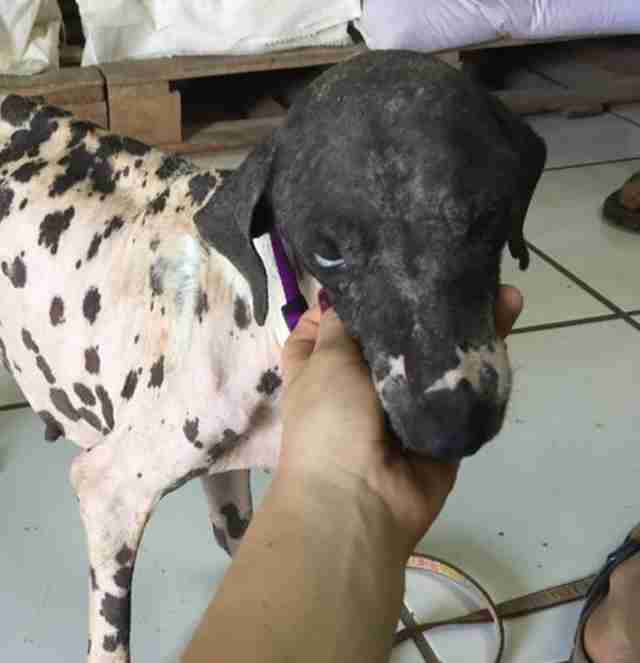 "Lila was very close to death," Targowski tells The Dodo. "She could not stand. She was very weak. And on top of that, she had horrible mange. She was just skin and bones."
Despite the ordeal she had gone through, Lila's heart proved powerfully intact. And, under the care of her rescuers, it beat more strongly every day.
More than a year after Lila was rescued, she is fully recovered - a bouncy, gentle dog without a trace of her dark past.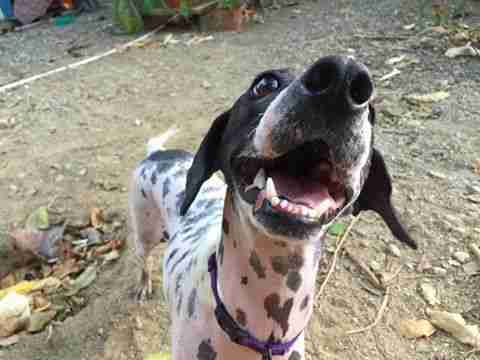 In that time, however, another, more subtle, tragedy has unfolded.
This week, there was good news: several applications from Canadian families looking to adopt Lila.
"We are still in the process of interviewing," Targowski says.
Targowski is confident that, after a year of searching, Lila is finally going to a real home. But for this dog especially, it needs to be just the right home. She's waited too long to expect anything less.
Think that could be you?
Send an email to furryfamilyanimalrescue@yahoo.com.
And find out how you can support Osa Peninsula Rescue and its mission to save countless dogs like Lila through the group's Facebook page.