Elderly Dog Dumped At Shelter In Plastic Bag Because 'He Stinks'
<p> <a href="https://www.facebook.com/savethesquishies/videos/1159434270750479/" target="_blank">Facebook/Maria Sanchez and the pups of San Bernardino city shelter</a> </p>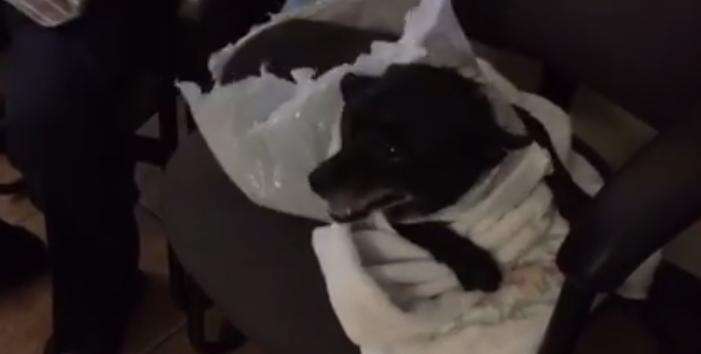 The sweet dog was very receptive to staff members as they cut him from the plastic bag and wrapped him up in a blanket. When asked if Peewee was injured or might be prone to accidents, the family who surrendered him said no - meaning there was no reason for him to be in a bag.
The shelter staff were all very upset by Peewee's condition. Maria Sanchez of the SBCAC wrote on her Facebook page, "He's never known love from a family or a soft place to lay his head. He's in his final years, who will be his angel?"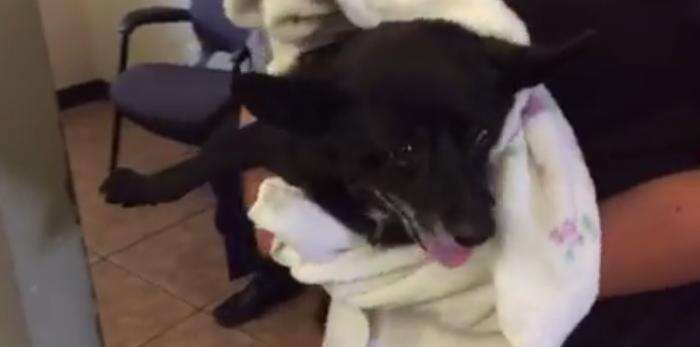 Peewee is already on the older side, but that doesn't mean he deserves to be neglected or shamed. He still has so much love to give, and will hopefully be able to find his forever home after the SBCAC gets him back in good health.
Watch the full video of Peewee's arrival at the shelter below!