Providing a forever home for a rescue dog comes with plenty of rewards, from the daily snuggles to the knowledge that you saved an animal from becoming one of the millions euthanized each year. Plus, of course, dogs rock.
The Dodo and ASPCA asked shelter dog owners to share photos of their adopted pets. Below are some animals who represent the importance of embracing shelter dogs.
Twitter/lifebythecreek: "How could you NOT fall in love with Pickles? She looks like a baby bear! #AdoptAPet #shelterdogsrock14 http://t.co/GpUWcMydNS"
Instagram/johnnananana: Odin was adopted from the Wake County SPCA, I was in love the second I saw his face. He has been a mommas boy from the start! 💁❤️🐺 #shelterdogsrock14 #odinthegreat (Odin is a co-winner of #ShelterDogsRock14)
Instagram/goldfishkindoflove: Whom ever said you couldnt buy love never paid an adoption fee... @puglasthepug headed to be euthanized; hit by a car & unable to use his back legs. He was Heartworm & Ehrlichia positive. The moment his eyes met mine I knew I had to rescue him. We have ahad a bond since day one. I am a diabetic and to my surprise, he knows when my sugar is too high or low. He has been trained to help me in my daily activities. He will grab my glucometer from my purse to let me know I need to check my sugar& will alarm me when he senses a change in my levels. The day I meet him, I thought I was rescuing him but I now know he rescued me. #aspca #ShelterDogsRock14 #puglife #puglove #pugmom #diabetic #servicedog (Puglas is a co-winner of #ShelterDogsRock14)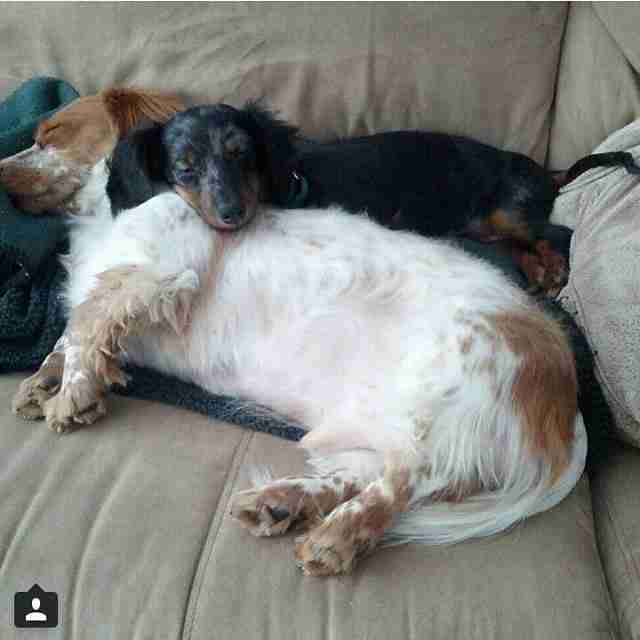 Instagram/eliandemily: #tbt to the week we adopted Emily. We adopted her from the shelter, when they rescued 55 dachshunds in a hoarders apartment. Emily was one of the more nervous pups and the shelter requested she go to a home with a confident dog to show her the world isn't so scary. It took a few weeks for her to warm up to us, but this picture proves Eli and Emily became fast friends. #dachshund #bff #rescue #rescuedog #weloverescues #dogsofinstagram #love #buzzfeed #barkbox #petscorner #instadog #dogoftheday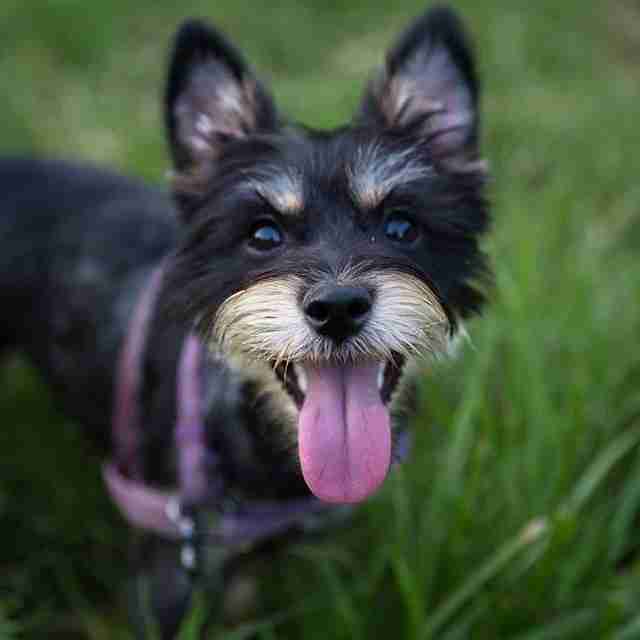 Instagram/keepingitcanine: Our little Ollie! She's been an absolute blessing to Albert and I these past couple of months. Such a sweet tempered dog with all the love in the world. Although he was reluctant, Albert realized that we couldn't allow this poor little critter to be put down simply because she had a bad case of kennel cough! Two days before she was due to be put down he brought her home to me as a wedding gift!! #lotsoflove #ShelterDogsRock14 #shelterdog #dogmom #somuchlove
Instagram/tracietrares: #ShelterDogsRock14 This is Lucky, who we rescued 2 years ago. She was scheduled to be put down twice before we saved her, she is Lucky and so are we!
Instagram/codyncorrine: #ShelterDogsRock14. My rescue pup is my entire life. I never knew unconditional love and never ending happiness until I knew her.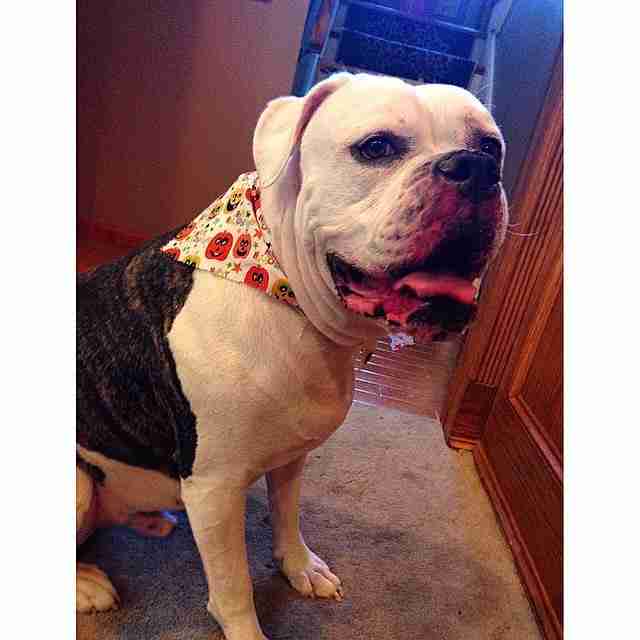 Instagram/samanthakristinex: This is my handsome baby bulldog! We rescued him 3 years ago, he was beaten and treated to horrible conditions as he was living in a garage for most of his puppy life. He never knew what love was, never felt grass between his paws, and sadly his chew toy was a wrench. Rescuing him was the best decision my family has ever made, he was sweet from the beginning and continues to grow each and everyday. He is truly a miracle story and I am grateful for him everyday 😍🐶 my boyfriend Mack 😘