Abandoned Shelter Dog Photographed With Tears In Her Eyes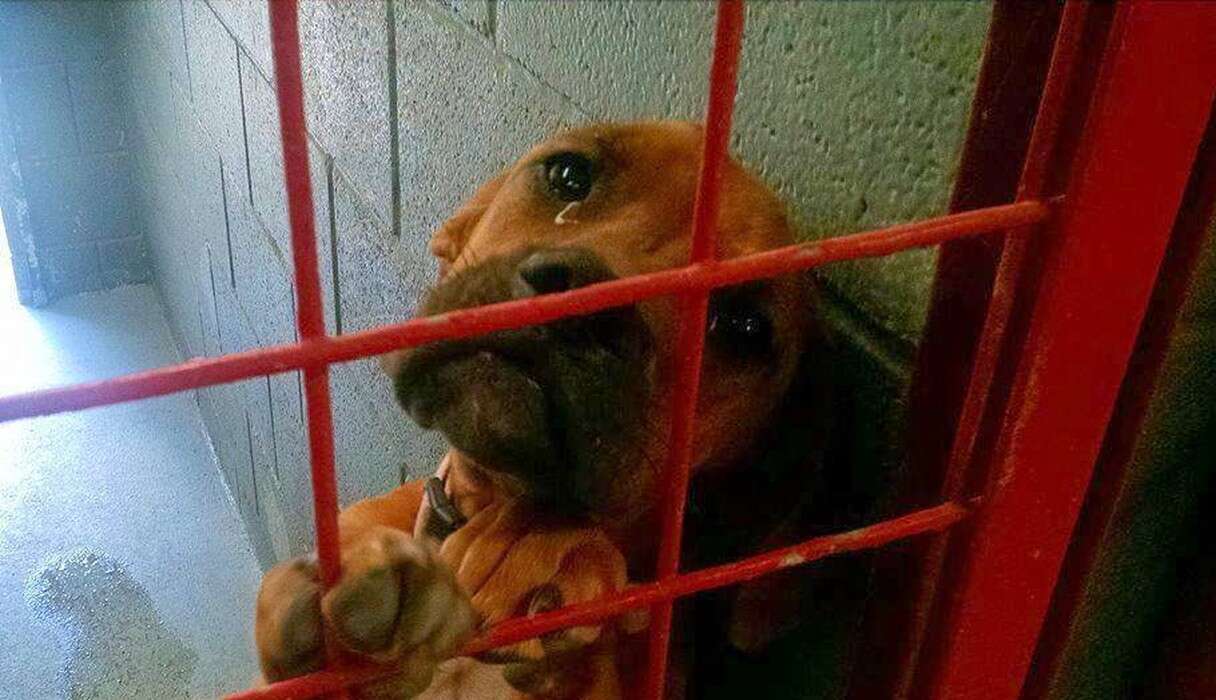 <p><a href="https://www.facebook.com/HPHSNM?fref=photo" target="_blank">Facebook/High Plains Humane Society</a></p>
Countless innocent dogs are in danger of being euthanized at any given moment across the country. Approximately 3.9 million dogs enter shelters every year and around 1.2 million dogs are euthanized. Many shelter dogs are in grave danger of meeting this fate - including a dog who appeared to know exactly what might happen to her.
The High Plains Humane Society (HPHS) visits shelters to photograph dogs who are in need of adoption or rescue. On one of its recent trips to the City of Portales Animal Shelter, HPHS captured the most heartbreakingly tragic photograph of a female dog peering longingly at the photographer through her cage. The HPHS shared the picture on its Facebook page.
As she stands with her paws on the bars, a sad and defeated look on her face, she looks as though she has tears in her eyes. This makes her situation all the more heartbreaking.
Research has shown that dogs don't actually produce tears out of sadness and if there is liquid coming out of their eyes, it likely means there is something wrong. Dogs generally whimper to show sadness instead.
Still, even if this lovely dog isn't actually crying, the look on her face says it all: She needs help, fast. She needs a home.
As of 4 p.m. this afternoon, this pup was adopted after countless calls came into the shelter asking about her. It's wonderful to know that this deserving dog will no longer have such a sad look on her face and will now have a home to call her own.