A Dog Peed On Rick Santorum​​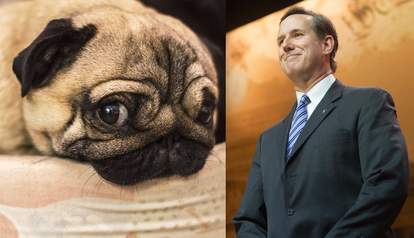 Shutterstock
Santorum told the story in Sharonville, Ohio, at a campaign event and fundraiser for local elections on Monday night.
It was August 1990 when the dedicated campaigner took to the streets to knock on over 20,000 doors.
At one of those homes, Santorum found himself sitting in a woman's kitchen with her dog in his lap.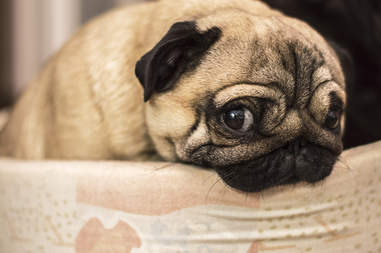 Shutterstock
The small dog must've sensed something she liked about Santorum's pants, because it wasn't long before she decided to mark her territory.
"Take off your pants," Santorum remembered the woman telling him.
Shutterstock
Santorum didn't comply with the woman's advice. Instead, he waited while she retrieved a hair dryer.
Although door-to-door campaigning helped Santorum claim Pennsylvania's 18th district in the 1990 election, with less than 1 percent in the current polling, the presidential hopeful is unlikely to end up telling this story in the Oval Office.