Dog Tried To Catch A Squirrel Every Day For 13 Years — So His Mom Finally Bought Him One
"Perhaps he was just trying to catch a friend all along."
Ever since Cody was a puppy, he has been absolutely obsessed with squirrels. He's been with his mom since he was just 6 weeks old, and even now that he's 13, he's never lost his drive to chase, stare at and try to befriend every squirrel he sees.
"He keeps an eye on the trees whenever he's outside," Christina York, Cody's mom, told The Dodo. "He has never come close to catching anything. I think his genetics kick in and he is just trying to herd them and keep them where he wants them with that border collie stare-down."
When Cody can't reach a squirrel he's chasing, he turns his attention to the tree his little buddy is in instead ...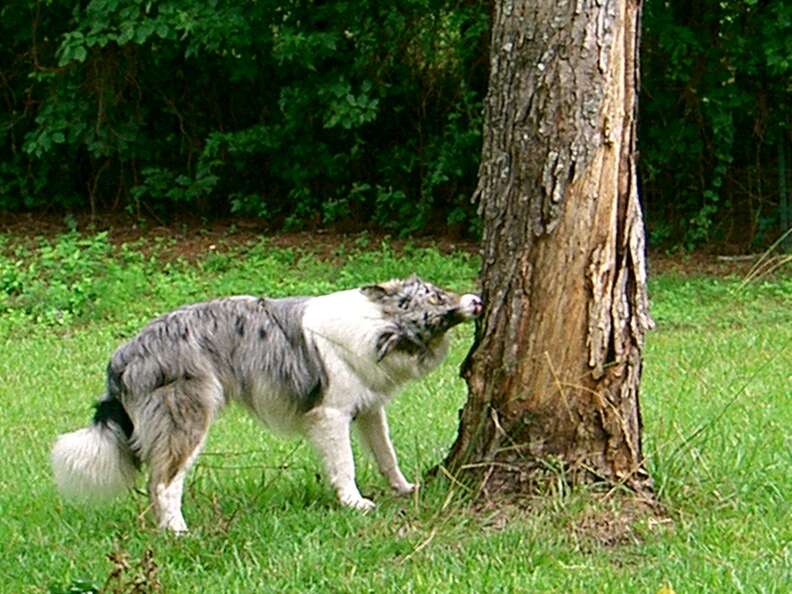 ... and does his best to try and knock it down so he can finally catch his squirrel.
His mom has watched him try and fail to catch a squirrel day after day, year after year, and so she decided that she wanted him to finally feel the satisfaction of actually catching a squirrel.
"With Cody turning 14 later this year, I've started a kind of bucket list for him," York said. "Number one was to finally get that squirrel."
York searched and searched for a realistic looking squirrel toy to buy for Cody, hoping she would be able to trick him into thinking it was real. Finally she found one and presented it to Cody - and it was everything he had ever hoped for.
"For a few moments there, he was a puppy again – wagging his tail, patting his paws on the floor, swinging the squirrel by the tail around the room," York said. "When he was done, the snuggling began. Everywhere. All day."
Since getting the squirrel toy, Cody has refused to let it out of his sight. He's incredibly sweet and gentle with it, and spends most of his days just cuddling and loving on it. After all these years, he finally has his squirrel friend, and he could not be happier about it.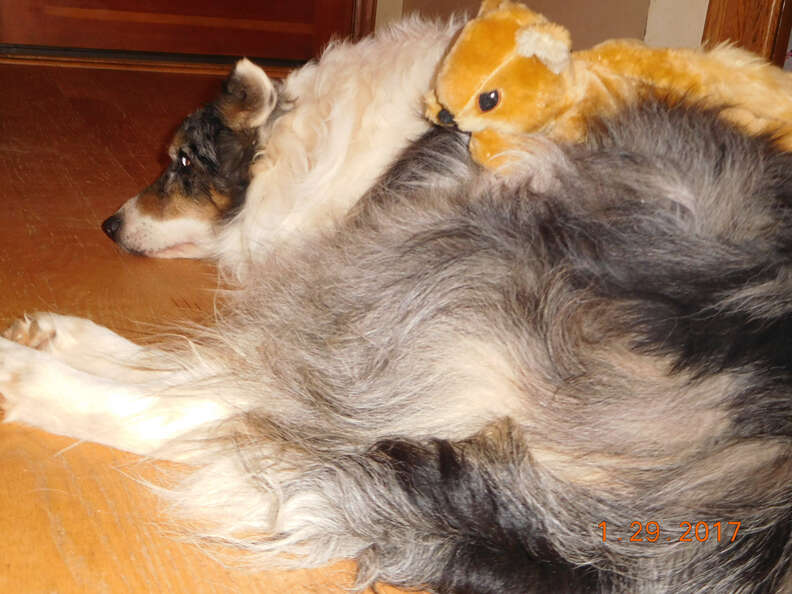 "I think he feels pride and contentment with his 'catch' ... perhaps he was just trying to catch a friend all along."