Abused Pit Bull Caitlyn Recovers With Her New Favorite Toy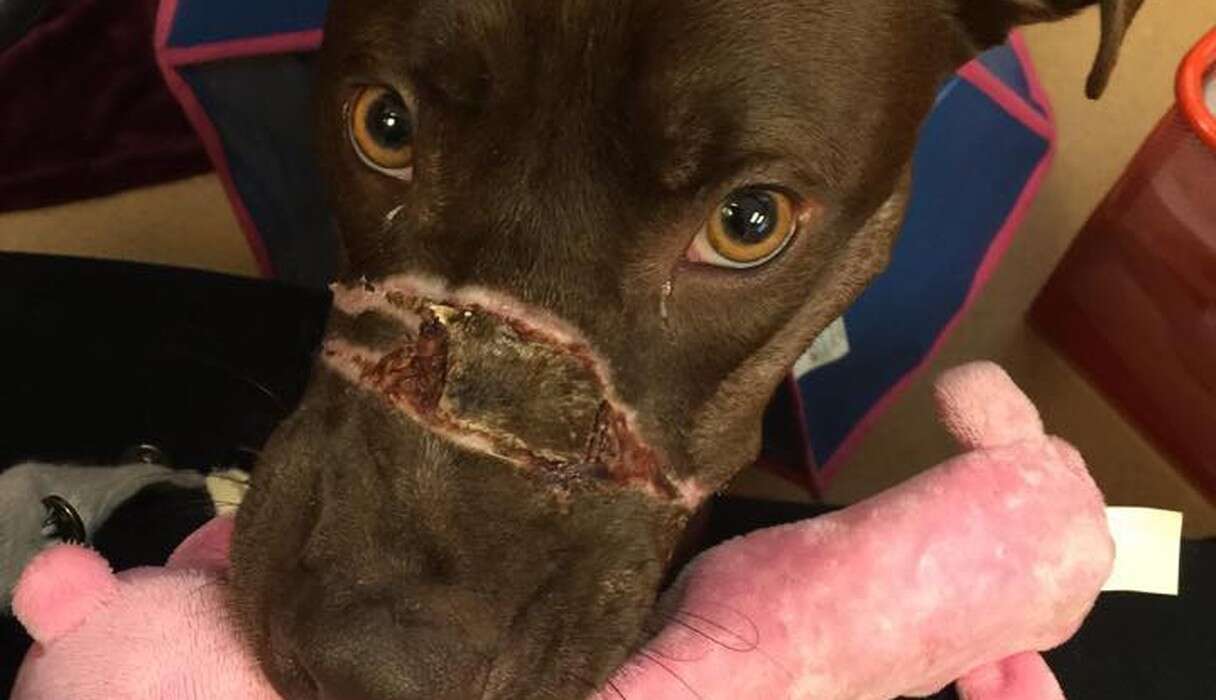 <p><a href="https://www.facebook.com/pages/Veterinary-Specialty-Care-SC/113905221985574?fref=ts" target="_blank">Facebook/Veterinary Specialty Care - SC</a></p>
Caitlyn the abused pit bull has become a public figure, and everyone is rooting for her recovery. A few weeks ago, Caitlyn was found with her muzzle cruelly taped shut. Despite all of the injuries she sustained and the healing still ahead of her, Caitlyn has made huge strides, and shows every day that she's never giving up.
She looks a little different because of her wounds and scars, but all she really wants to be is a normal dog. The Charleston Animal Society posted a video of Caitlyn playing with a pig squeaky toy that she received from one of her many supporters.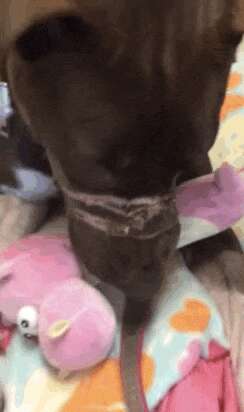 Caitlyn seems to look for the approval of her humans as she plays, showing she really just wants to be loved.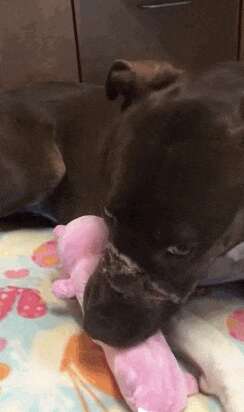 Considering how much Caitlyn has been through, the pup has a healthy amount of energy and seems always down to play.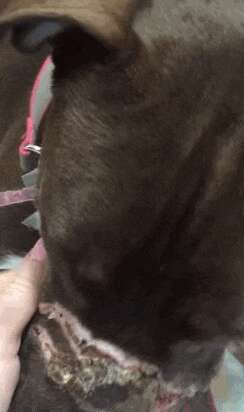 Caitlyn is still being treated by The Charleston Animal Society and Veterinary Speciality Care – SC, and it will be a while before she is able to go to a forever home.
The sweet pup has been getting national attention, and has even been invited to appear in the Charleston Firefighters Calendar. Go, Caitlyn! She got to meet one of the firefighters that she'll be working with, and, needless to say, this calendar is going to be pretty darn adorable.
Check out the whole video of Caitlyn playing below!