This dog's got beautiful eyes.
Ghostly, even.
And that's what he must have seemed like to the staff at a medical center in northern Canada, where the dog spent day after day haunting the property.
But they soon realized the truth:
"He was owned," Erin Manahan, a foster care volunteer with Northern Reach, told The Dodo. "A very well taken care of dog, actually."
His family had been in a car accident.
They died at that very hospital, orphaning him in an instant.
And the dog, whose name was Snappy, just couldn't let it go.
Staff members at the nurses' station gradually earned Snappy's trust, feeding him and taking care of the heartbroken dog.
Somewhere along the way, Snappy ran afoul of stray dogs in the area. He was brutally attacked, leaving a gaping wound across his neck.
People at the nursing station managed to catch the luckless dog. And soon after that, he was flown to Thunder Bay by Northern Reach, a rescue organization that specializes in bringing desperate dogs from northern communities to homes in southern Ontario.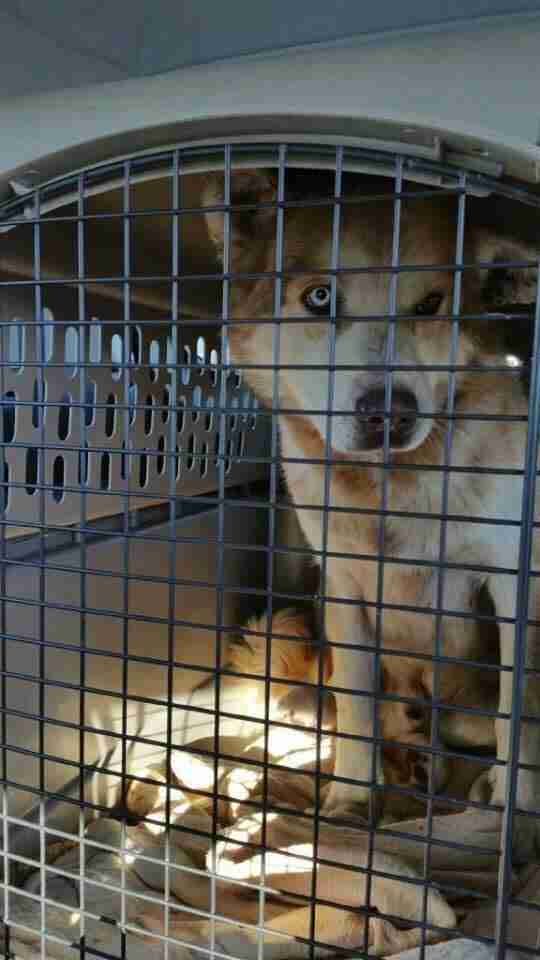 A family agreed to foster Snappy during his recovery. Things were finally taking a turn in the right direction for the old dog.
But, he still needed time to grieve.
"When he first came, he laid under a tree for three hours," Manahan says. "With all rescues, we just give them space and give them time."
When Snappy eventually crawled out from under that tree, he was, in many ways, a dog reborn.
And this brand new dog would soon have a brand new life.
Not long after that, Snappy was adopted by a couple who were both teachers. He moved to Barrie, in southern Ontario.
"He loves them," Manahan says. "It turned out well for him. It's like winning the lottery."
Indeed, today, he's no longer a ghost. Just one very happy Snappy.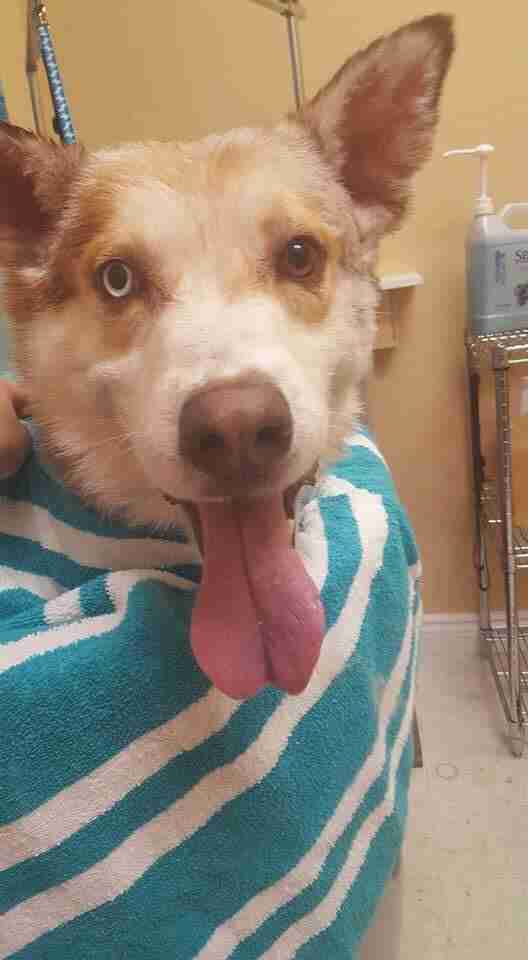 If you would like to support Northern Reach, a rescue dedicated to saving dogs who live under some of the world's most extreme conditions, consider making a donation here.