Shelter Dog Gets Weaker Every Day He Waits For A Home
No one feels the weight of each passing day like a dog named Padre.
That's because shortly after he was given up by his family, he was diagnosed with a condition that gradually steals his ability to move.
When Padre arrived at Dog Tales Rescue and Sanctuary, in Ontario, Canada, he was diagnosed with degenerative myelopathy, a disease that lays a slow siege to a dog's central nervous system.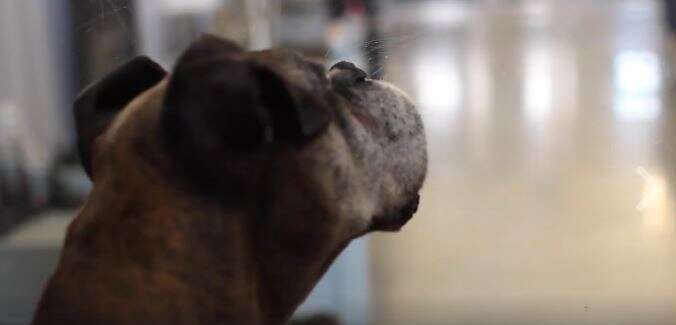 He's gone from barreling through the grounds at the sanctuary to needing a sling to go on walks.
As if Padre's troubles couldn't get any worse, he's already a victim of divorce. His former family split up a week before Christmas. Neither parent could take Padre to their new home. So, they dropped him off at Dog Tales.
Still, Padre spent day after day staring out the window of his kennel, waiting for his family to return.
Of all the things working against Padre, time is his most potent adversary.
A video posted to Facebook last week has garnered more than 70,000 views, sparking hope that after waiting for 193 days, Padre would finally find his real home.
"We had thought our phone would be ringing off the hook with families interested in meeting him, but, sadly, Padre is still waiting," Clare Forndran, of Dog Tales Rescue and Sanctuary, tells The Dodo. "It seems that when people see Padre they see work, and they see heartache, rather than seeing the incredible spirit, and the unlimited amount of love and kisses that he has to offer."
But like his strength, hope seems to ebb away with every day he doesn't find a family.
Thankfully, at Dog Tales, he's among friends. Padre goes on daily walks, even if he needs a little help staying on his feet.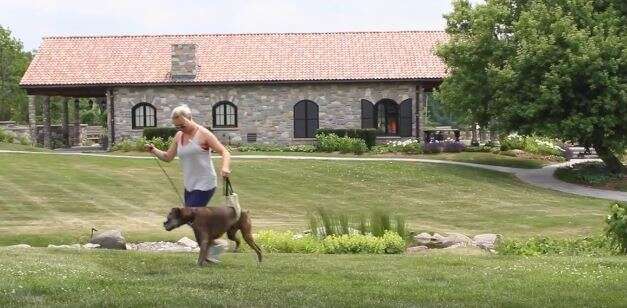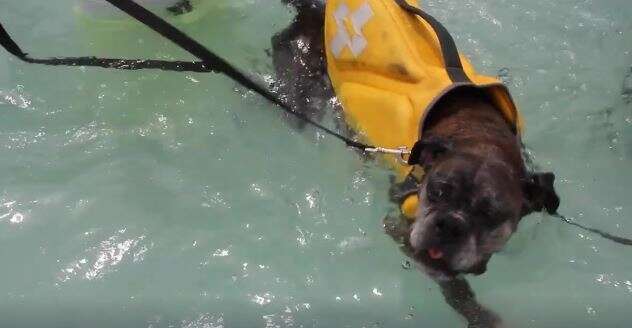 And watches families pass by his kennel window.
"During our open houses, Padre will walk to his door with hope when families walk past his room," Forndran says. "When families see him struggling with his legs, most will keep walking, and it kills us to watch this happen."
And even they realize he's running out of time.
"Padre's body is failing him, but his mind and his heart are not, and we know that he could bring a family so much happiness," Forndran says. "He isn't ready to give up, and our biggest fear is that a dog as special as Padre could die in a shelter, without a family."
"As Padre's condition has worsened he has begun to feel very intimidated by other dogs, so we feel that a home where he is the only dog would be best for him."
If you think you might be that very special human, get in touch with Dog Tales through its adoption site.