When Tusk was found, she was living on the streets of Los Angeles, tied to a fence. With no food in sight, the poor senior dog had resorted to eating rocks, and because of this, she only had one tooth left.
Tusk was taken in by volunteers at Much Love Animal Rescue, who immediately rushed her to the vet to get the help she needed. Tusk had an infection in her uterus and needed surgery, and luckily, it was extremely successful. Once her health had been all taken care of, what she needed next was a loving home to retire to.
Much Love Animal Rescue took Tusk to an adoption event one day, and that's where she met her new mom, Amanda Forth.
"I wasn't looking to get a dog, but was walking to the farmers' market in Santa Monica, stopped to look at the dogs who were outside at the weekly rescue pop-up, and it was love at first sight," Forth told The Dodo. "I couldn't let go of her - she was too sweet."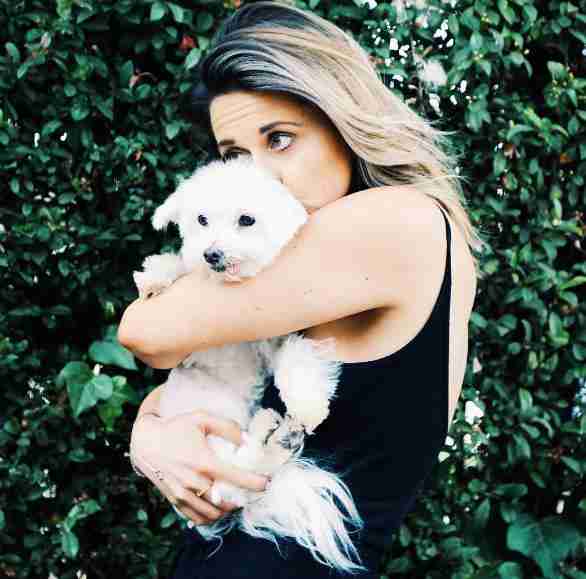 "She's named Tusk because her one giant tooth looks like an elephant tusk and she is so much stronger than she looks," Forth said.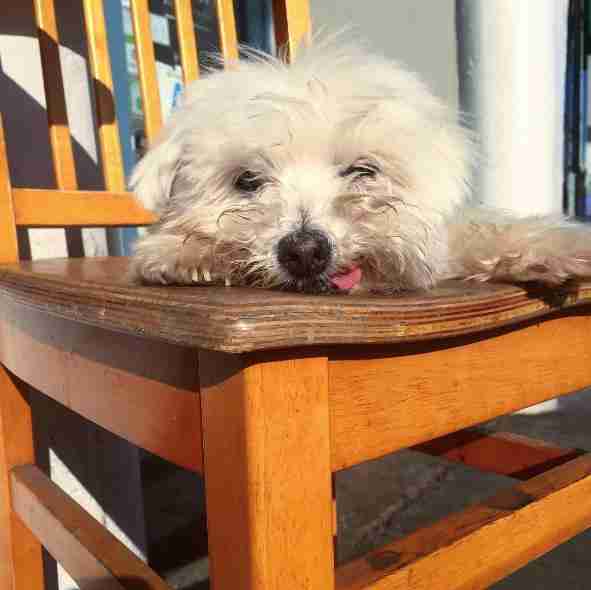 Tusk, now around 11 years old, has lived in her new home for two and a half years, and has loved every minute of it. Due to only having one tooth, Tusk's tongue is constantly hanging out of her mouth - but that hasn't stopped her from being absolutely fabulous.
Despite her age, Tusk is totally a little model ...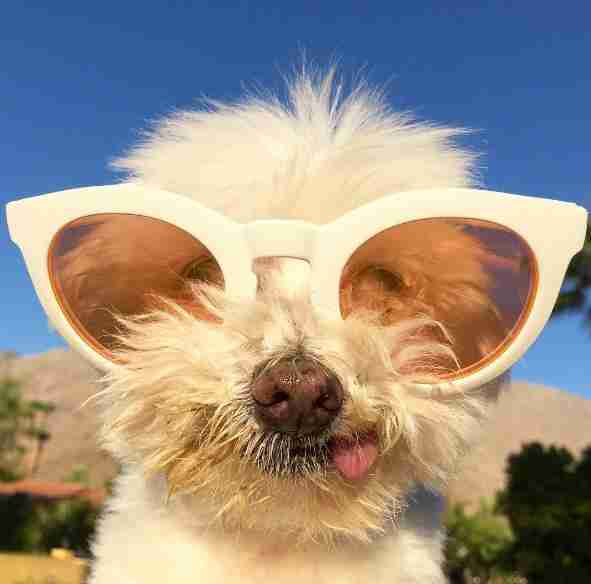 ... and she definitely knows how adorable she is.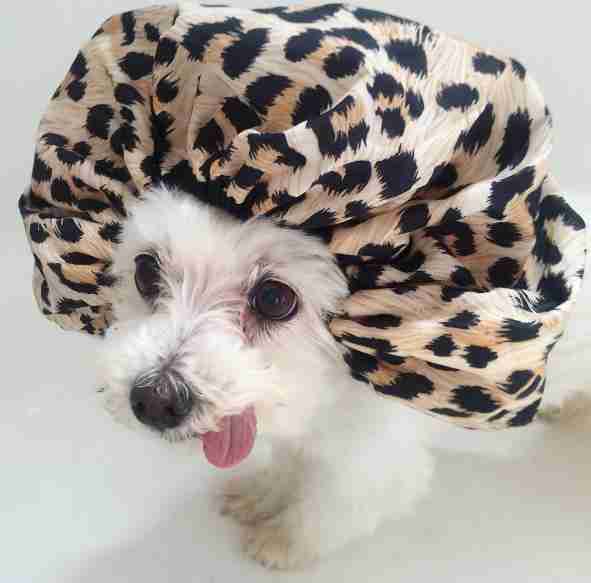 "She is gentle, calm and loves to cuddle but is also very independent," Forth said. "She makes almost no noise and averages at one to two barks per month."
Tusk absolutely loves everyone she meets, and could not be a happier dog. Even though she had a rocky start, Tusk hasn't let her past stop her from loving her new life - especially all the food.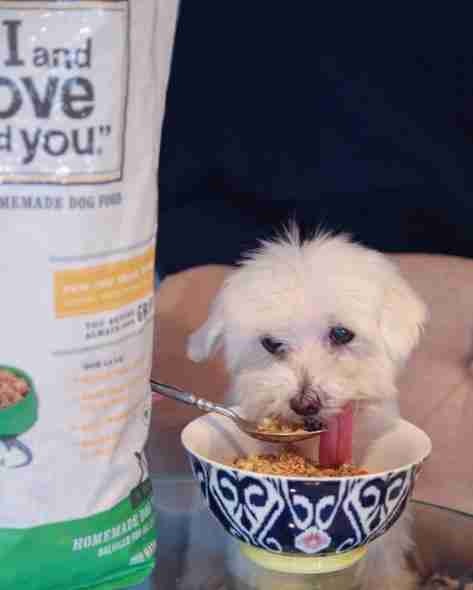 "Tusk loves to eat," Forth said. "Although a mere six pounds, she would eat the food necessary for an 80-pound dog if she could."
After only having rocks to eat for so long, Tusk seems to have vowed never to go hungry ever again. She may only have one tooth, but she never lets that get in the way of anything she wants to eat.