Missing Dog Immediately Recognizes His Family After 3 Years Apart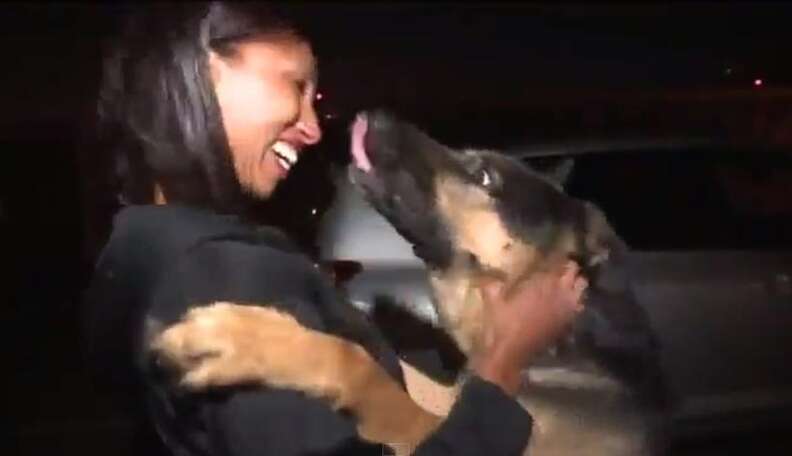 <p> <a href="https://www.youtube.com/watch?v=twf-nH5rjQw">YouTube/wanesagashi</a><span></span> </p>
<p> <a href="https://www.youtube.com/watch?v=twf-nH5rjQw">YouTube/wanesagashi</a><span></span> </p>
Even after three years apart and a long journey across the country, Rico never forgot his first family. And last week he was overjoyed to finally be back in their arms.
Andrea Arce and her two daughters hadn't seen their beloved Rico since he was taken during a messy breakup three years earlier - but a few weeks ago they got a call from a shelter across the country that the 6-year-old dog had been found wandering alone on a street in Virginia, Fox 5 San Diego reports.
Arce, who thought she would never see her pup again, immediately arranged for Rico to fly home to California, and on Saturday night she and her daughters went to the airport.
She hadn't told the kids who they were picking up, and the looks on their faces when they realize what's happening are incredible.
Rico immediately jumped into the arms of his old family, licking their faces and wrapping his arms around Arce.
"It's the connection that we had for the first three years of his life," Arce told Fox 5, "We never forgot him and he never forgot us."
Rico's not the only dog to get a joyful reunion with his humans after years apart - it's clear that a dog's connection to his human family is not easily forgotten.
Watch his whole happy reunion here: