Dog On Death Row Flies 2,000 Miles To A New Home
Her parents saw her smile and had to have her.
They came to the bustling Miami animal shelter to save the worst of the worst - the most unadoptable dogs on death row.
The ones with the slimmest of hopes. And those who never knew hope at all.
When a team led by Robert Scheinberg of Dog Tales Rescue and Sanctuary in Ontario, Canada, visited the shelter about a year ago, they didn't have to look far to find those dogs.
There was Phoenix, who was doused in gasoline and set on fire. Someone found him nearly dead on the side of the road.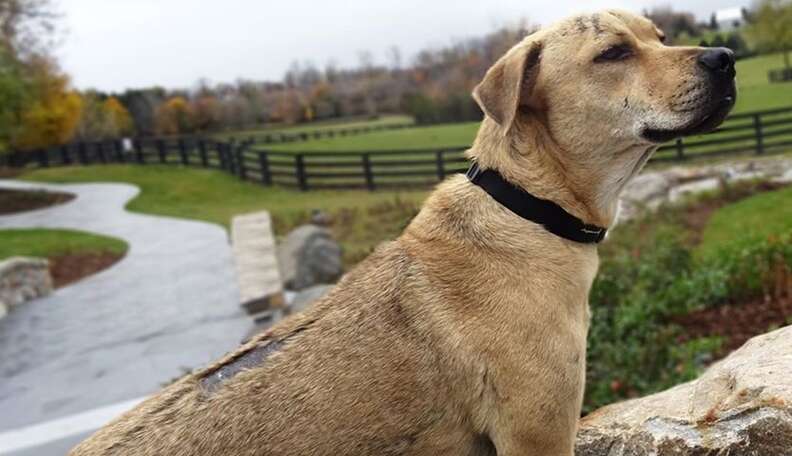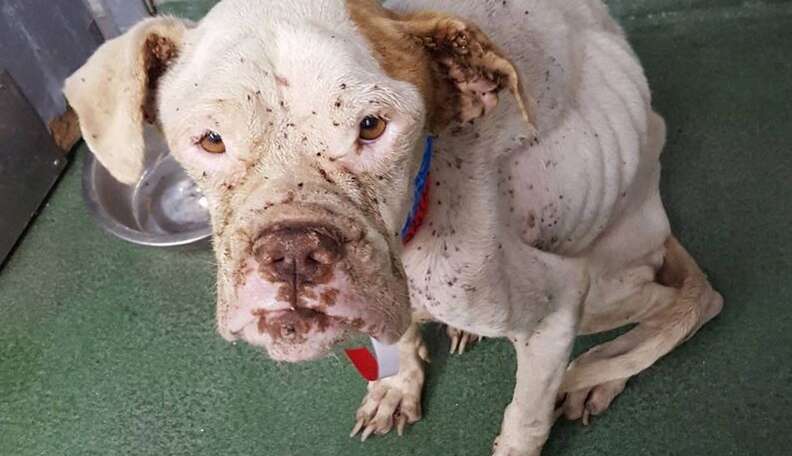 When the group was visiting, they were told it was her day to be euthanized. And, at first glance, she seemed to have already packed her bags for the next world.
Vacant eyes. Severely emaciated. Body covered in fleas and ticks.
"She was in horrific condition," Clare Forndran of Dog Tales, tells The Dodo. "But Rob could tell that Lucy was a fighter and wasn't ready to give up. He agreed to take her on the spot."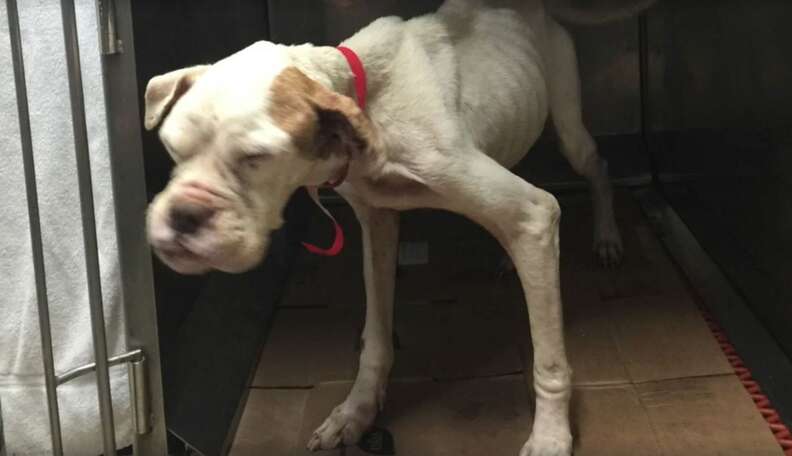 Lucy, she adds, suffered from "every health problem you can think of."
Too sick to come to Canada right away, she was boarded with a veterinarian in Miami until she was strong enough for transport.
Ultimately, she was among more than 100 of Miami-Dade's death row dogs who made their way to the Canadian sanctuary.
It would take Lucy a little longer than most of the rescued dogs to find her footing. She spent months battling a litany of ailments: hookworm, whipworm, heartworm, demodex, anemia and even a kind of cancer called thyroid carcinoma.
But when she was finally ready to start looking for a family, there wasn't a hint of death row on this dog. Lucy had the future written all over her.
And that future was guaranteed last April when Jamie Ferris and Robyn Hodgkin visited the rescue and took Lucy home.
It was that last picture - of a smiling, restored dog - that drew the couple there.
"I never normally read the stories when I see the horrible pics," Hodgkin tells The Dodo. "But there was something about her that made me want to adopt her."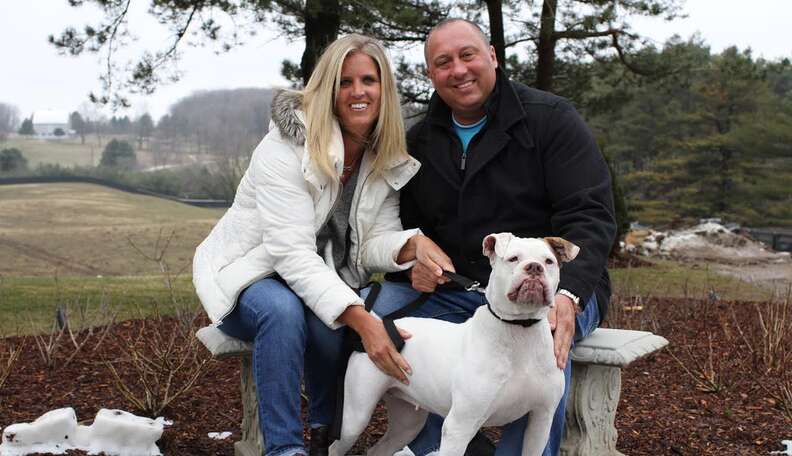 Today, Lucy has fully embraced her new life - especially the distinctly Canadian parts.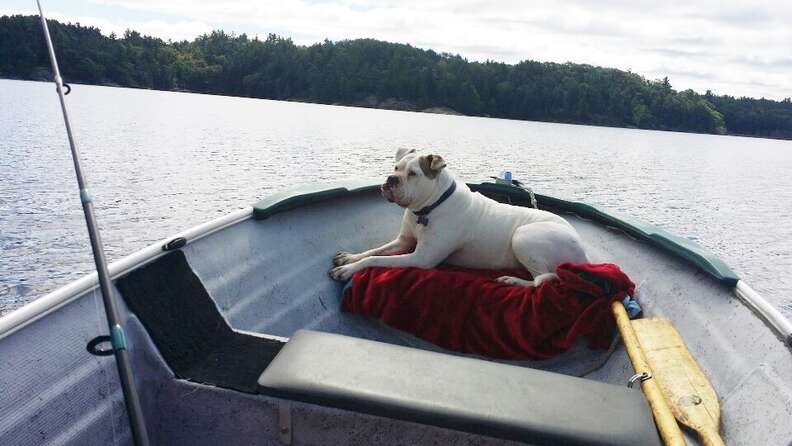 "To see Lucy now is such a beautiful reminder of why we wake up every day and do what we do," Forndran says.