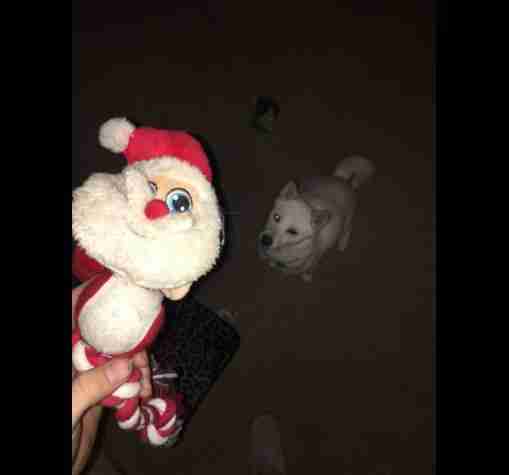 Kya adores everything about her Santa toy, so when the holiday season rolled around, her parents were finally able to give her the best present ever - they took her to see Santa Claus in the flesh.
Kya wasn't just happy to meet Santa ...
... she was absolutely THRILLED.
The little dog could barely contain her excitement over meeting her favorite toy in real life, and couldn't help but smile as she sat proudly on Santa's lap. Kya's parents love her very much, and taking her to meet Santa was the best present they could have given her.
Of course, the holiday season isn't the only time Kya gets special treats ...