Dog With Saddest Past Is So Happy In Her New Home
She was almost sold for meat — but now she knows what love feels like
<p><a href="https://www.instagram.com/sunshinemylifeinthesunshine/" target="_blank">Instagram/sunshinemylifeinthesunshine</a><span></span></p>
<p><a href="https://www.instagram.com/sunshinemylifeinthesunshine/" target="_blank">Instagram/sunshinemylifeinthesunshine</a><span></span></p>
If shelter dogs could speak, they might tell stories about being cast away from their families, no longer wanted, or even spending years on the streets.
But few would have lived to tell the epic that is Sunshine's life.
At just 3 months old, she had already known the inside of a crowded cage in South Korea, waiting to die for someone's dinner - and a narrow escape to safety on the other side of the world.
But the moment Sunshine arrived at the San Francisco SPCA - among 57 dogs rescued from a South Korean dog meat farm - her story turned to one of triumph.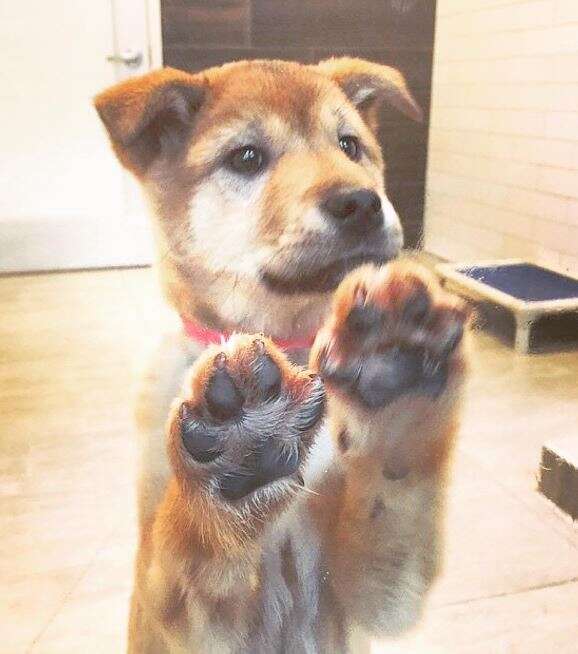 Katie Mickey and her husband Kyle Locke seemed to be waiting for Sunshine all their lives. In fact, they were so sure they wanted a shelter dog, they spent months looking for a pet-friendly rental home for that one purpose.
Shortly after finding it, they got word that the Humane Society International was bringing South Korean dogs to California shelters - where they would be no longer waiting to die, but rather, for a new life.
"This story broke and all of a sudden, it felt like the universe had conspired and all of this had happened for a reason," Mickey says.
She made the hour-and-a-half drive to the San Francisco SPCA. She applied for one of the South Korean dogs.
She went home with Sunshine.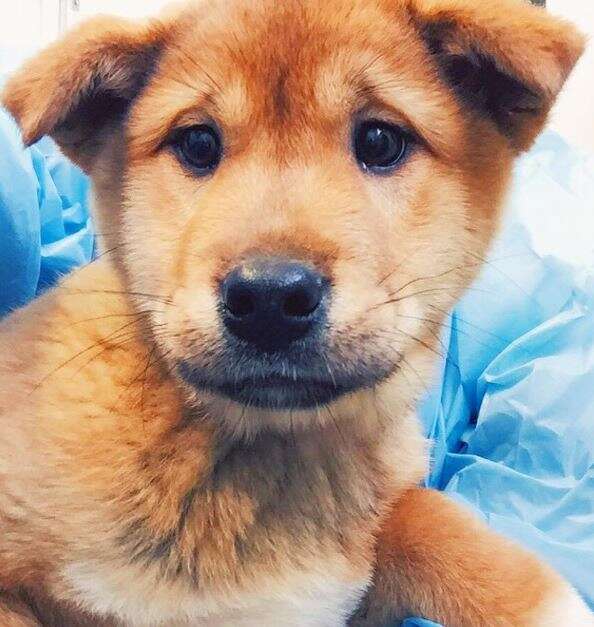 And this little ray of light wasted no time in brightening every corner of her new family's home.
"I feel very lucky," Mickey says.
Imagine how Sunshine must feel. Or better yet. Let her show you.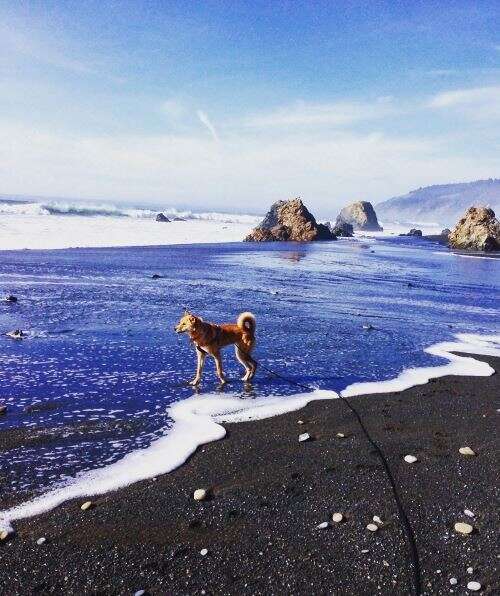 Since moving in with Mickey and Locke, Sunshine has done some things.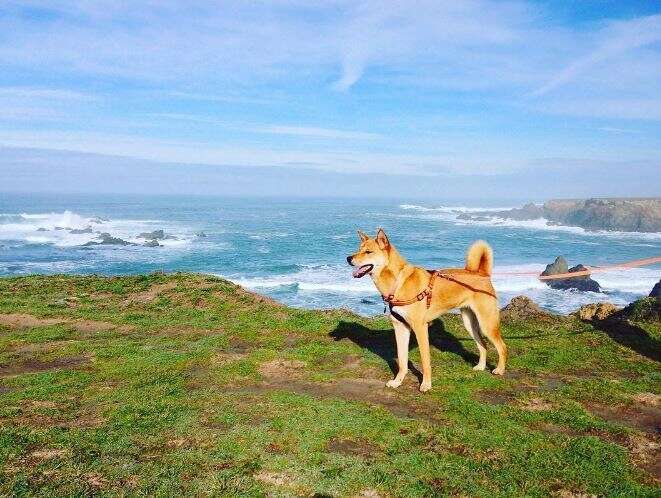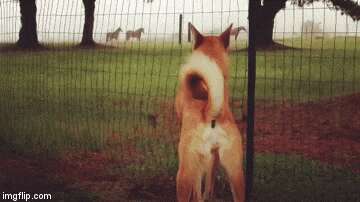 And lived the kind of life she was born to live - the life of a dog.
But while her happy ending is now assured, countless more dogs like Sunshine still languish on farms in South Korea. The Humane Society International's campaign to end the industry has made major strides, freeing hundreds of these dogs.
But so many more to go. The organization has focused on not only the dogs, but also the farmers who raise them. It offers to help them find new income sources, transforming their properties from prisons to blueberry or pepper farms.
Along the way, dogs like Sunshine offer bright examples of animals not as food, but family.
"They want to show the people of South Korea that they're just normal dogs," Mickey says. "Because, obviously, it's not sustainable to fly every single dog from a dog meat farm into the United States.
"Ideally, if all the dogs from closed-down dog meat farms could be adopted locally, that would be much better."
And that accounts for Sunshine's spectacular Instagram account. Mickey wants to show the world there's no such thing as a "meal" dog. Just a dog looking for the eternal sunshine of a loving home.