Shelter Dog Who Made His Bed Gets Adopted Into A Loving Home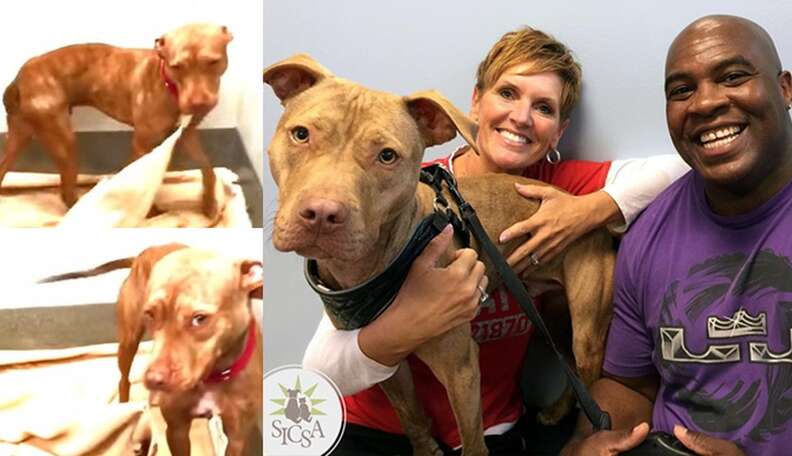 A dog who made his bed each day as he languished in an animal shelter has finally found what he was waiting for.
For more than a month, Rush had been at the Society for the Improvement of Conditions for Stray Animals (SICSA) in Kettering, Ohio, where he began the bittersweet tradition to make his cold kennel a little cozier. Shelter staff captured Rush's daily routine on video and it soon went viral - and the story of the dog's lonely wait along with it.
Thanks to that added attention, animal lovers around the world were soon made aware of Rush's sad situation, among them a couple from California who had recently lost their beloved pet. They were moved enough to reach out to SICSA and go about the adoption process which, late last week, was approved.
"We are so excited to announce that Rush has a new family!" the shelter wrote on Facebook. "The adoptive family has an amazing story of how they heard about Rush and how he was their destiny."
Here's a video of Rush's new family discussing how destiny played a role in giving the dog a home of his own:
As Rush begins his new life, now afforded to the chance to make his bed in comfort and peace, SICSA is quick to point out that there are countless other homeless pets equally as eager to have a happy ending, too:
"If you have been touched by Rush's story, please donate a little something to your local animal shelter in his honor."