Huge Dog Helps Foster Puppies Get Ready To Be Adopted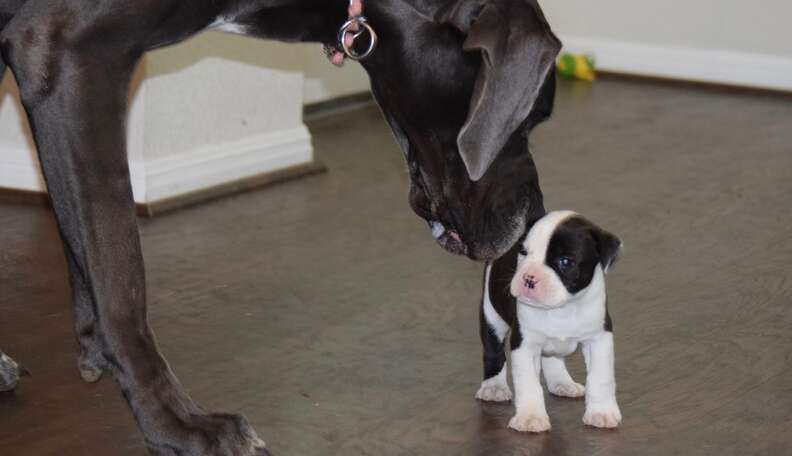 <p>Elvira Boling </p>
<p>Elvira Boling </p>
Stella is a gigantic dog with an even bigger heart. Her mom fosters puppies before they get adopted, and Stella loves every single one of them - and could not be more gentle if she tried.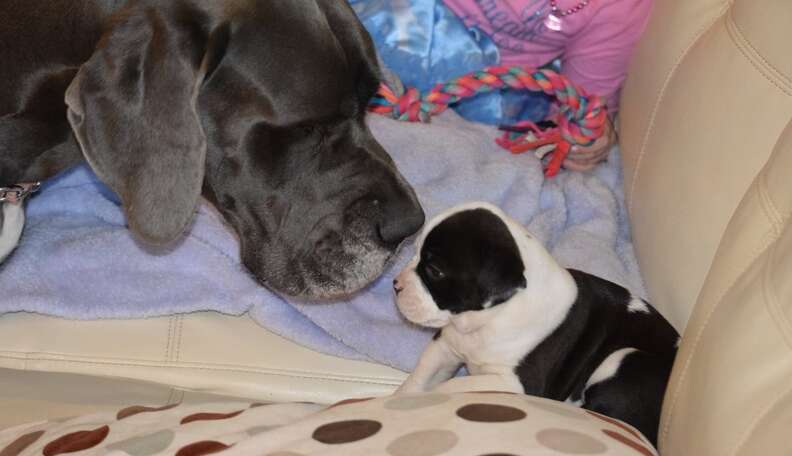 "I foster newborn puppies for San Antonio Pets Alive and Stella is always so patient and caring with them," Stella's mom, Elvira Boling, told The Dodo.
Boling's most recent foster pup, Harley, took a particular liking to Stella. No matter what Harley did or how rough she tried to play, Stella just licked and nudged her, like the amazing big dog sister she is.
"I always take a lot of pictures and videos of Stella with puppies to show adopters and people that giant dogs are very gentle and there's nothing to be afraid of," Boling said.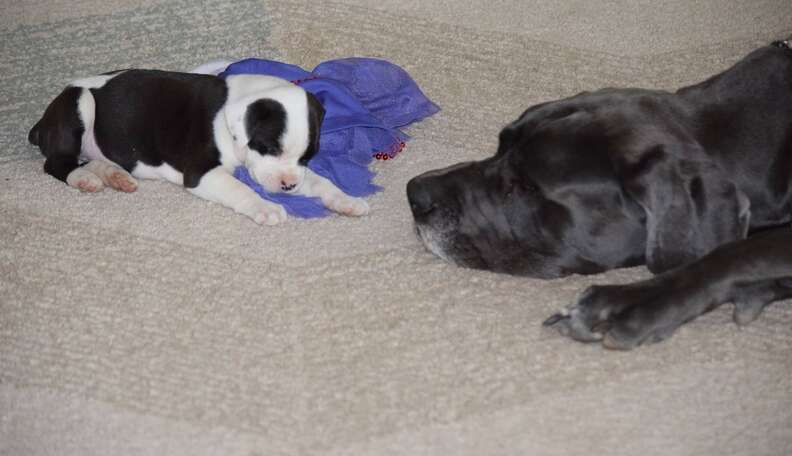 Watching Stella with Harley, it's clear that she will always welcome every foster puppy with open paws.