Maxie has not had an easy journey. She was rescued from the Manhattan Animal Care and Control (ACC) after nearly being put down, and had to leave her first foster home because it wasn't the right fit.
Now, the pit bull is doing everything she can to prove she'd make the perfect addition to any home.
Second Chance Rescue NYC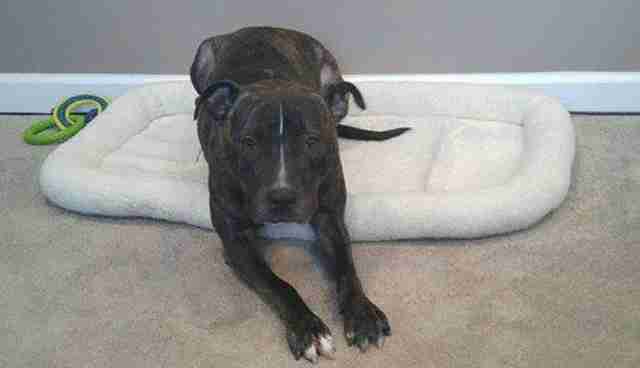 Second Chance Rescue NYC (SCR) had placed Maxie into a loving foster home. Unfortunately, the foster home didn't work out because, as the rescue wrote on its Facebook page, "Both female dogs wanted to be top dog." She was once again left homeless - and very confused.
But no one would give up on Maxie, and the rescue quickly found her another foster family. The second home that opened its doors to her has someone Maxie bonded with almost immediately: a tiny, sweet, 5-month-old baby.
Second Chance Rescue NYC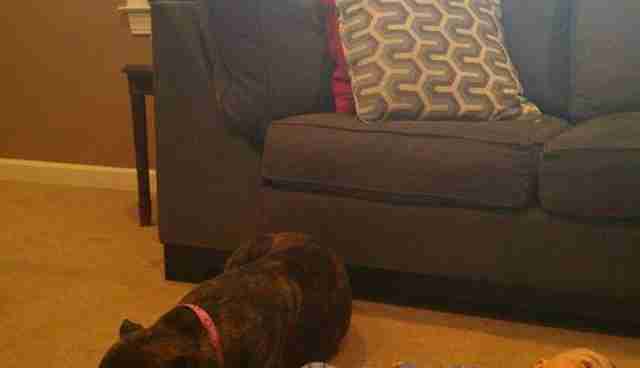 As soon as Maxie met her new foster brother, everything changed. She became like a second mom to the baby, and spends most of her time making sure he is safe and happy. "She has proven to be everything you would want in a pet and more," SCR wrote.
Maxie is extremely loyal, and loves whoever is taking care of her unconditionally. To her, family is everything, and once she is adopted, nothing will stop her from loving her new family forever.
Second Chance Rescue NYC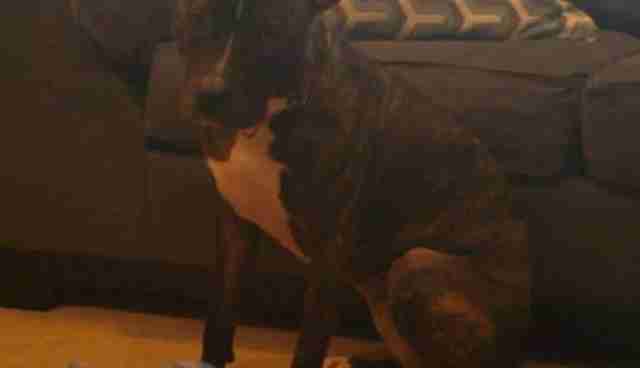 It may take Maxie takes some time to warm up to new people, but she's the sweetest dog once she does. She can be in a home with other dogs, but will need to meet prospective furry siblings ahead of time to make sure she'll fit in okay. She's already proven she's excellent with kids.
Second Chance Rescue NYC
"She truly enjoys the meaning of 'family. Maxie is waiting for her happily ever after," SCR wrote. "Why not give Maxie the chance and make her part of your life."
If you would like to add Maxie to your family, you can fill out her adoption form to get started.