Dog Left Tied Up Outside Store Is Completely Unrecognizable Now
Dempsey was just 7 months old when he was tied to a pole outside a drugstore in Georgia.
His owner wasn't inside shopping.
And, to be honest, not a lot of people who passed by this puppy wanted to get close to him.
You see, Dempsey looked like this: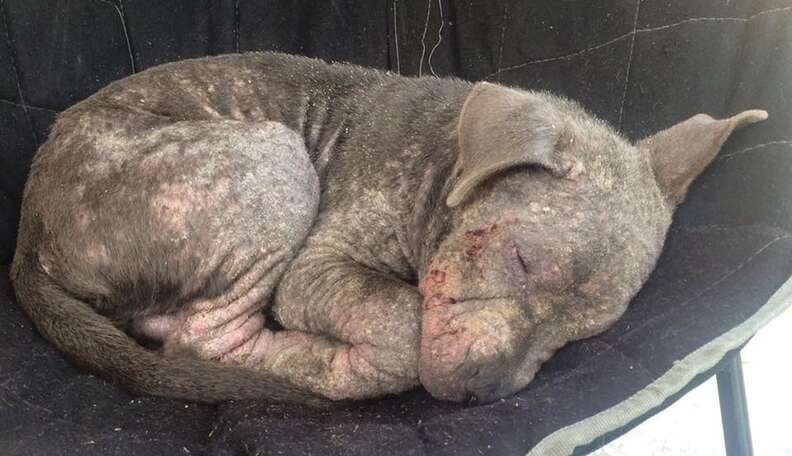 Someone finally called animal control about the abandoned puppy, and Dempsey began a stint at the Dekalb County Animal Services.
At the time, he suffered from severe mange and an eye infection.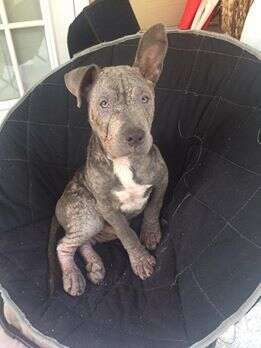 But Dempsey wasted no time in touching hearts at the shelter. Staff there reached out to Friends to the Forlorn Pitbull Rescue, a group of volunteers based in Atlanta.
"He was a giant, bloody scab," Stacey Greenwald, a volunteer with the group, tells The Dodo.
Greenwald took Dempsey home, where the ailing animal underwent a battery of treatment - including antibiotics and medicated baths.
For Greenwald, who has been rescuing dogs for the last seven years, the most important treatment came naturally.
Love was the ultimate restorative.
And Dempsey soaked up every drop of it.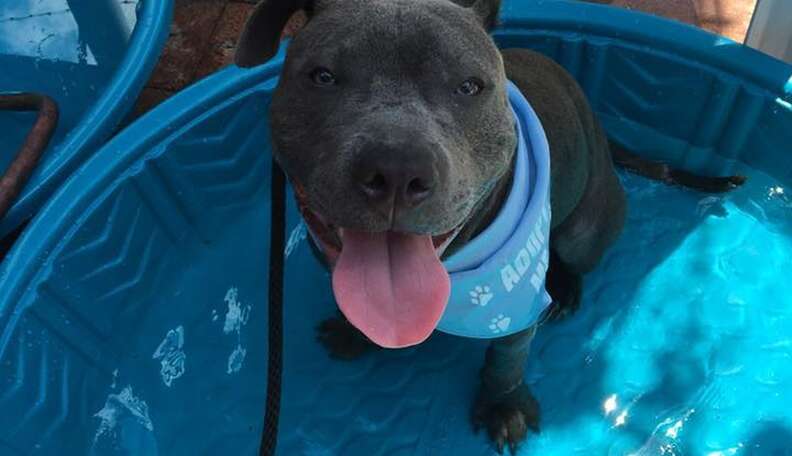 In just three weeks, Dempsey's afflictions began to ease. And on Sunday - just two months after he was left to languish outside a store - Dempsey emerged a new dog.
"He was so sad and miserable in his own skin when I first got him," she says, "But he bounced back so quickly. He went from being pretty rough and sad to being literally one of the happiest, friendliest, most easygoing dogs I've ever met.
"I've had over 30 foster puppies and he absolutely stands out. He has a special charisma about him."
And that's the dog who left for his new family on Sunday. The family will foster Dempsey for a trial period, with plans to keep him for the rest of his life.
Lucky Dempsey. Luckier family.
"Dempsey is definitely something special," Greenwald says.
This once-discarded dog joins the ranks of 475 dogs saved in the last seven years by Friends to the Forlorn.
Think you might like to help? Consider making a donation here.