Dog Spends Most Of His Day Locked Up In This Basement
UPDATE, 5-10-16:Max has been rescued. It took just a day for readers to share his plight on social media before a rescue organization stepped in and took him under its care.
You can read about Max's rescue here. And watch the video below:
Not just the basement, but an elevator ride to the lowest level, a left from there into a concrete hallway, then, looking left, finally, behind a big metal gate.
(Don't go too far. You'll end up outside by the trash bins.)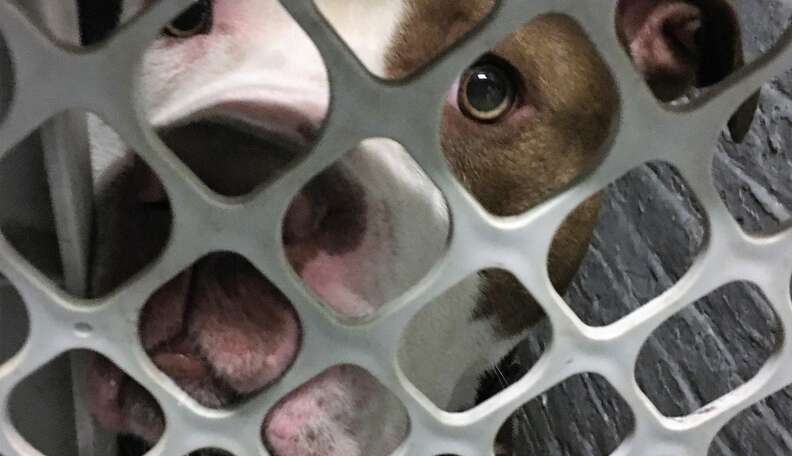 But if you find him, Max is an enthusiastic host - a bundle of leaps and licks and gratitude.
And if you should bring him upstairs for a romp in the sun, Max will flash his brightest smile.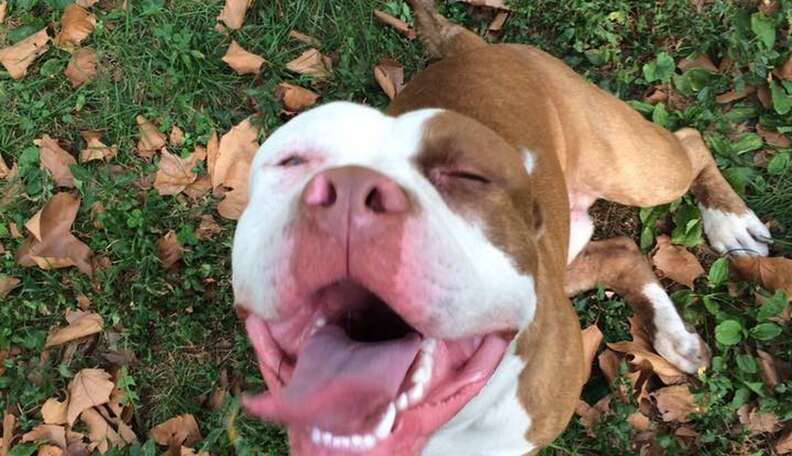 For the past few days, that's just what Tamir Shmerling, who lives in the building, has been doing. After Max's former owner moved out, Shmerling has been trying to help the dog by bringing him food and water and taking him on as many visits to the surface world as he can manage.
But Shmerling can't do it alone. At the end of the day, Max is led back to that basement (down the hall, left, left, behind the steel gate) where he awaits his next visitor.
Shmerling has taken his plea for help to Facebook, hoping someone can step in - a rescue, an adopter, anyone who can lift this dog from the depths.
He says his job prevents him from taking in Max. And time is running out on the dog's temporary home.
"The clock is ticking," Shmerling tells The Dodo. "The neighbors are getting annoyed."
Think you could give Max a home - with lots of sunlight?
If you're a rescue or individual who has space for Max, please email contact@thedodo.com.