Dogs often get themselves into tricky predicaments - and their strange solutions are often the most hilarious part.
This pup's human called out to him and encouraged him to run out onto a ledge.
Always up for a challenge, the pup speedily ran his way down ... until he came to a dead end.
YouTube/Eliott Smith
The pup thought for a minute, and then came up with the BEST idea.
YouTube/Eliott Smith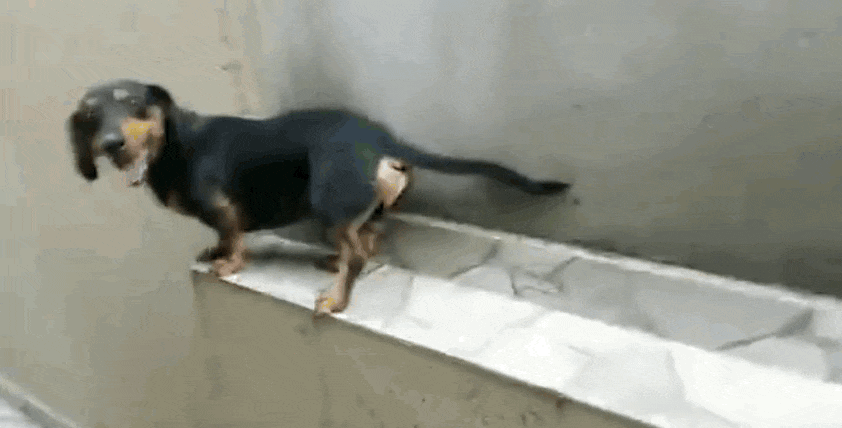 He walked BACKWARD up the ledge. Because of course.
YouTube/Eliott Smith
In one act, this pup has proved he's more innovative and coordinated, and probably a better dancer, than most humans. It's also pretty darn funny to watch - it's like he came up with his own brand-new dance. Look at him go!
Check out the full video of this dog's impressive backward walk below: