Injured Dog Goes To Basement To Die ... Until People Bring Him Back To Life
Warning: Graphic images below
Jerry was critically injured and had lost all hope. He collapsed in the basement of a shop with no plans of moving ever again - until someone came and gave him his life back.
Animal Aid Unlimited, a rescue group in India, got wind of a dog who needed their help more than ever. Jerry, as he was later named, had an extremely bad wound on his head, and when he lay down to give up the wound became infested with bugs. It was slowly killing him.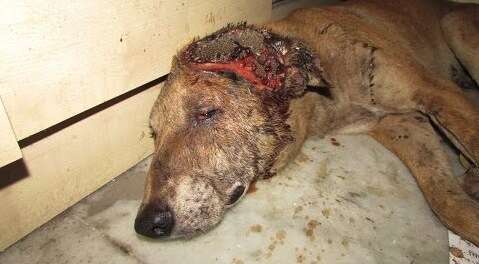 Jerry lay on the floor of that basement, completely defeated ... until someone shone a light on him.
At first Jerry continued to lay motionless, unsure of what was happening. Then, in a last incredible display of hope, he lifted his head.
Jerry's injuries were alarming, and it's incredible that he was found when he was - just in time to save his life.
YouTube/Animal Aid Unlimited
The rescuers with Animal Aid Unlimited gave Jerry a treat, and it didn't take long to gain his trust because he knew they were his very last chance. Jerry was carried out of the basement to safety.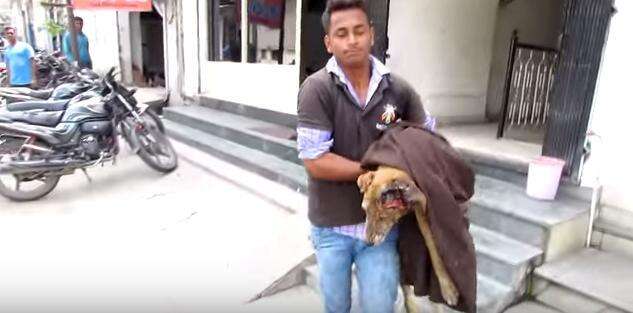 It took 9 weeks for Jerry's insane wound to heal ...
... but it finally did. If Jerry hadn't been found when he was, he would have died in that basement.
Now, instead, he's getting his second chance - and absolutely loving every second of it.
Check out the full video of Jerry's incredible rescue below: