No matter how good our intentions are, sometimes accidents still happen. A dog recently found himself in a very scary situation, but with a little help and determination, was miraculously able to make a full recovery.
Crixus, a 4-year-old German shepherd, was taken to the Foothills Animal Shelter in Colorado to be surrendered. His owner brought along two other dogs to be surrendered as well, according to the shelter. While Crixus's owner was inside the shelter making the arrangements, the three dogs were waiting in the truck, tethered to it with leashes. Crixus became impatient and suddenly leaped out of the truck - but his leash was too short and the jump left Crixus hanging from the side of the vehicle.
If he hadn't been discovered quickly, Crixus would have hung himself. Luckily, the shelter staff became aware of the situation fast. Crixus was cut off of his leash and given mouth-to-mouth resuscitation immediately. He was then transferred into the shelter where his care was continued until he was stabilized.
Amazingly enough, there were no lasting effects from Crixus's traumatizing ordeal. Just three days after he arrived at the shelter, Crixus was adopted into his new forever family. If the staff of the Foothills Animal Shelter had not acted so quickly, Crixus may never have known his new life or forever home.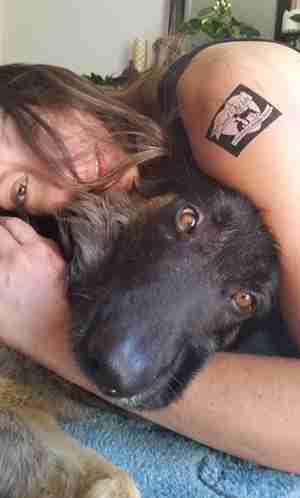 Shelters all over the country are taking action and saving the lives of animals every day - it's so fortunate this shelter was there for Crixus right when he needed help the most.