Dog Hit By Car Waited In The Snow For Someone To Save Him
He's doing better now — and smiles in every single picture he takes.
To see Charlie today, you'd never guess that, less than two weeks ago, he had been on the verge of death, shivering and alone. But now he has countless friends - and a very good reason to smile.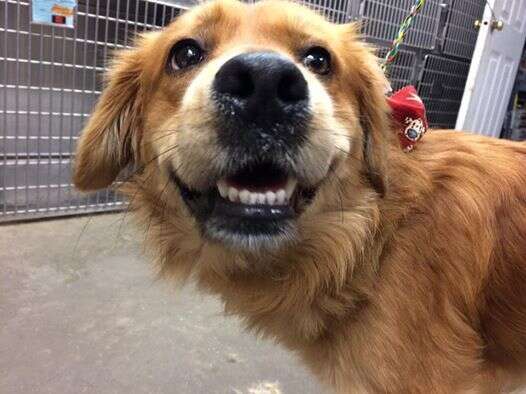 Charlie's ordeal began on January 11, when he was struck by a car along a street in Cabarrus County, North Carolina. The person who had hit him evidently didn't stop - or else they would have realized that Charlie, though badly injured, was still alive.
Instead, the sweet dog was left to languish in a patch of snow on the roadside.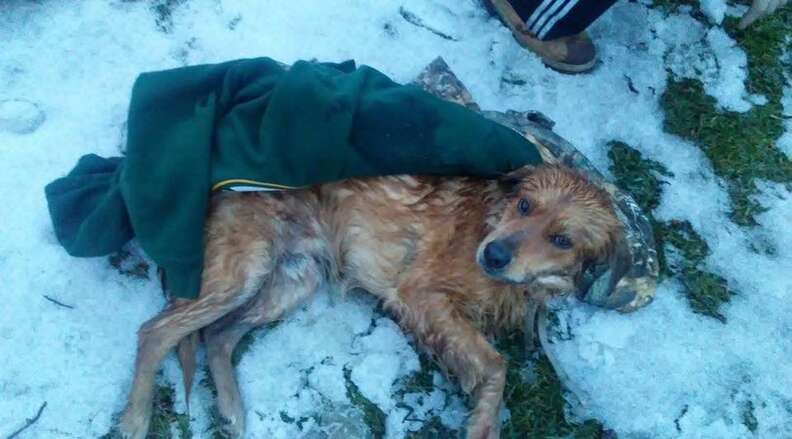 Fortunately, two people walking by found Charlie before he perished. They used their sweatshirts to warm him until a passing motorist stopped and volunteered to take him to get help.
Charlie endedup at the Animal Hospital Of Kannapolis. Though stabilized, it soon became clear that he was still in need of more urgent medical care.
In addition to the cuts and scraps he suffered from the collision, Charlie's pelvis had been crushed. Surgery was possible, but it would cost around $4,000.
Since Charlie's owner (if he had one) couldn't be located, it seemed as though his could be a lost cause - but then something incredible happened.
A relative of one of those Good Samaritans who'd helped rescue Charlie from the roadside launched a GoFundMe page in hopes of raising money for the surgery. And in a matter of days, more than 180 people throughout the community collected all the money needed to help the dog who'd been left for dead.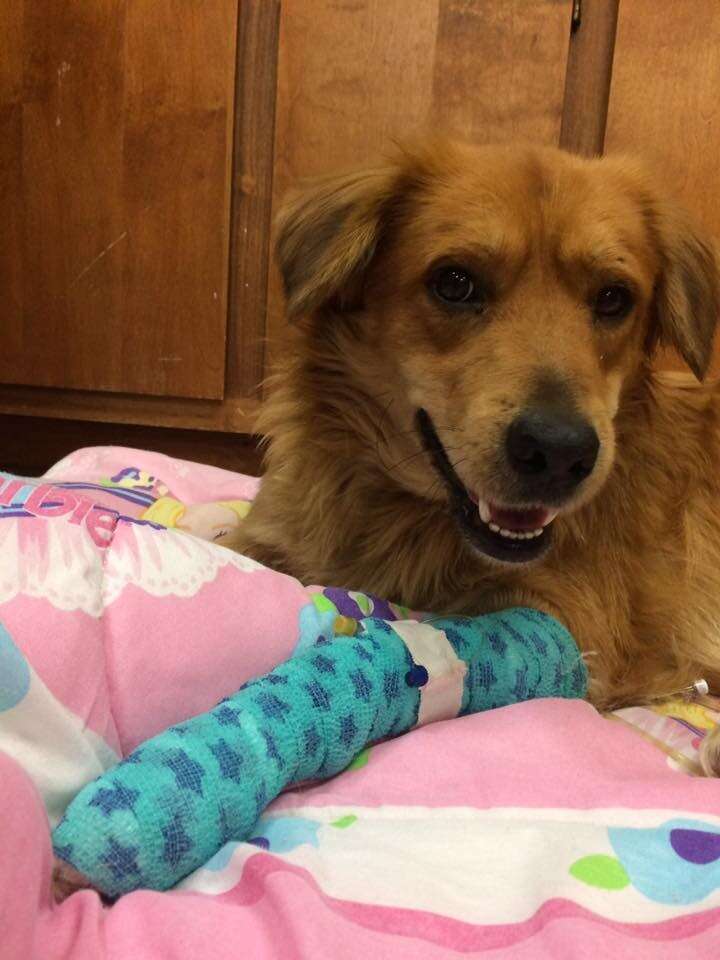 For veterinary assistant Heather Russell, the outpouring of support for Charlie was almost unbelievable.
"Honestly I'm speechless. I love animals and I rescue but to have so many people step forward to help him has been amazing," Russell told The Dodo. "I can never thank everyone enough!"
And sure enough, Charlie underwent a successful surgery - and he hasn't stopped smiling since.
It will still take some time before Charlie is fully healed, but he's already back up on his feet.
"He's doing great, recovering well!" said Russell. "He's a fighter and he just wants to walk everywhere."
In fact, he may soon be walking into a forever home. Charlie has received numerous adoption offers which Russell will begin fielding in the coming days - but she's doing even more to keep other dogs safe, too.
Laws vary from state to state regarding hit-and-run cases involving pets, but in North Carolina the consequences are lacking. Russell has started a petition to make it illegal to hit an animal and leave him suffering on the side of the road.
Click here to add your name.