The death of a dog isn't likely to sway the course of history, but seeing how much they meant to those who loved them most can easily move a heart.
Rarely is that more true than in watching one dog's silent eulogy to his dead best friend.
This week, Carlos Aguilar and his dog, Ron, bid farewell to their canine companion, Chocolate - a dog whom they'd rescued together last year from the streets near their home in Chile. It didn't take long before Chocolate and Ron, whom Aguilar had also rescued, became inseparable.
"Their love for each other was immense," Aguilar tells The Dodo. And so was Ron's sense of loss.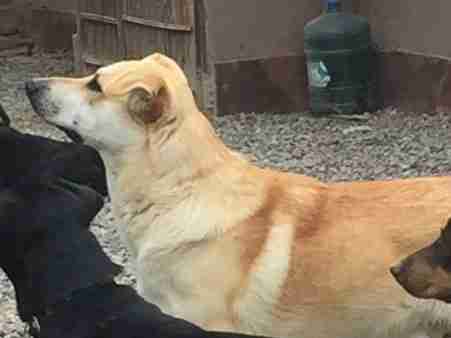 When it came time to lay Chocolate to rest, Ron was there right by Aguilar's side, though he wasn't just an idle observer. After Chocolate was placed into the ground, Ron stepped forward to be the one to actually bury his friend - casting soil over his body by scooping it up with his snout.
For Aguilar, this clear indication of mourning is like nothing he's seen before, but given the bond Ron had for Chocolate, it's also not so surprising that he would find his own way to say goodbye.
We may never know the full extent to which animals' emotions mirror our own, but the love that this dog shows for his friend is proof that those emotions must be very strong.