Mishka's a Karelian bear dog, a large type of dog known for being playful. But when an orphaned fawn needed somebody to foster her, he got to show his gentler side.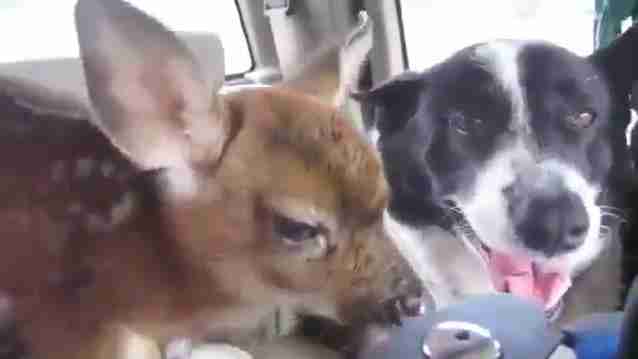 In the wild, a mother deer would lick her fawn's face and body to clean her. In the rehabilitation program, Mishka filled in for the mother by sharing plenty of kisses and one-on-one time.
Although the two are different species, Mishka provided a companionship unlike what any human could give. His canine instincts told him how to care for newborns.
Though he successfully fostered numerous fawns, Mishka's other role in the WDFW required a much different temperament.
When he wasn't kissing orphan fawns, Mishka was barking loudly into the faces of bears who had grown too comfortable with human interactions.