Arizona Animal Welfare League & SPCA
Lupine the dog sometimes tucks herself into the bed inside her kennel at the shelter. When that doesn't suit her mood, she carries her blanket around, searching for the perfect spot for a nap. Then she snores like a locomotive.
"Other days she will climb in a chair like a person, and stare at you like an overly stressful performance evaluation until you give her a treat," Michael Morefield, spokesperson for the Arizona Animal Welfare League & SPCA, tells The Dodo. "Every day is an adventure with Lupine."
Lupine has been at the shelter since late August. Her previous owners explained they were giving her up, Morefield says, "because she was 'too big.'"
The dog is about 70 pounds, and shelter staff and volunteers think she's just perfect. So they spoil her rotten as best as they can.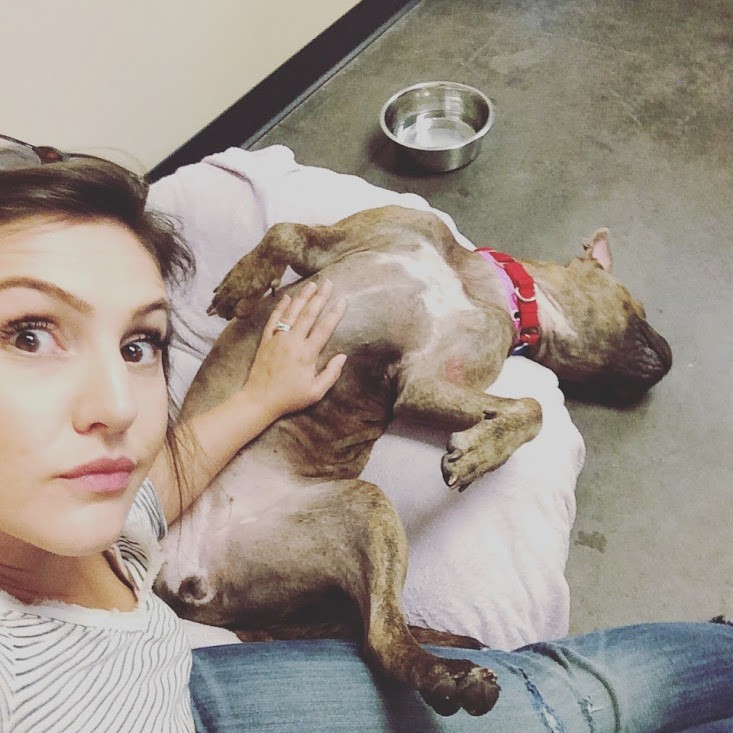 Arizona Animal Welfare League & SPCA
Until recently, Lupine seemed to be doing well — always cheerful, silly and outgoing.
But, she still wasn't adopted. Sadly not an unusual situation for dogs who look like Lupine — big, with blocky heads — who often have a rough time because of untrue negative stereotypes, because rentals that accept Lupine-like dogs are hard to come by, even because of laws that may restrict ownership of dogs based on their appearance.
And as the weeks went on, Lupine seemed to be growing "more somber," as Morefield puts it. "That was concerning to us."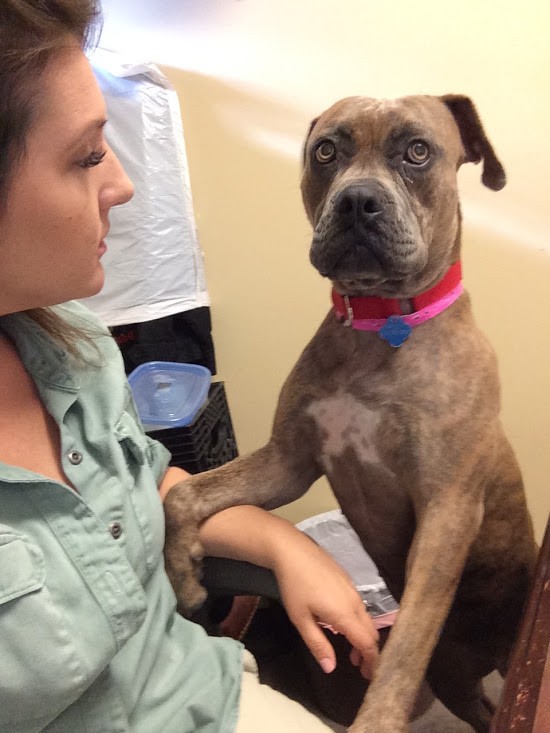 Arizona Animal Welfare League & SPCA
To try and cheer her up, Lupine has been hanging out in staffers' offices for a change of scene.
She's also gotten to go visit local TV stations, pet food drives and all kinds of fun places.
In each, Lupine's proved herself to be charming, goofy, adorable and irresistible — with kids and adults, other animals and even the occasional inanimate object.
So of course folks at the shelter have grown even more in love with Lupine.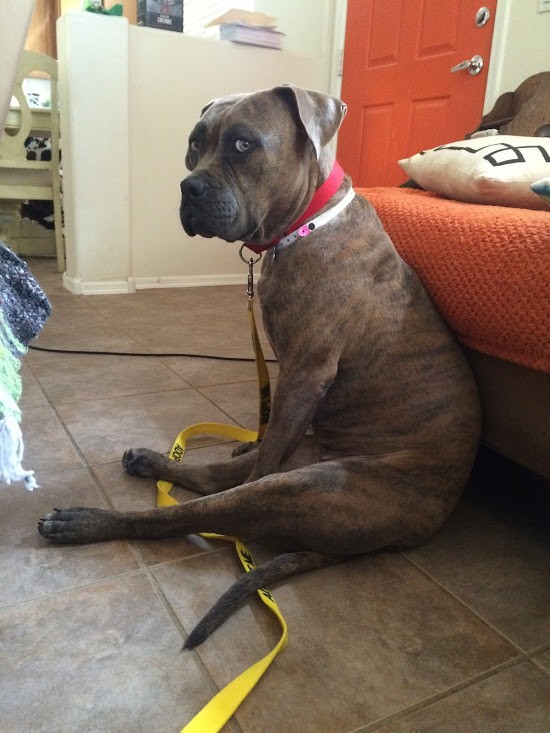 Arizona Animal Welfare League & SPCA
Plus seeing how good Lupine is, in every possible environment, the shelter staff have a new idea for this irresistible dog: They think she'd make an ideal dog model citizen or "ambassador."
She's being evaluated for the seemingly tailor-made gig now. Her job will be to go out to schools and community events — out into the world — and show that big dogs, and shelter dogs and dogs with big square heads, are wonderful.
So hopefully, in turn, the next Lupine will have an easier time getting adopted.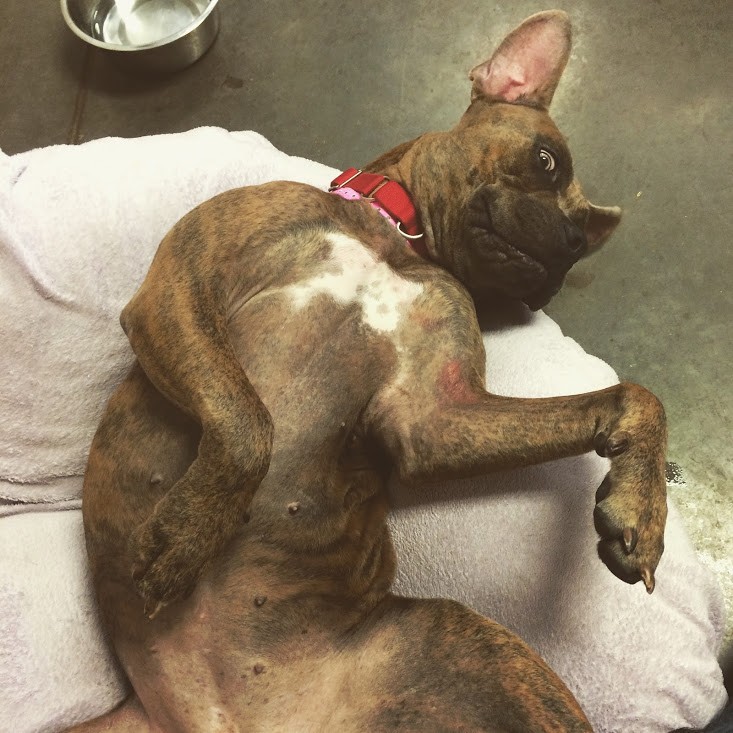 Arizona Animal Welfare League & SPCA
Best of all, in this new position, Lupine will live with the shelter's education director.
"She will have constant enrichment, dog friends and a support network of people to help her be successful," says Morefield.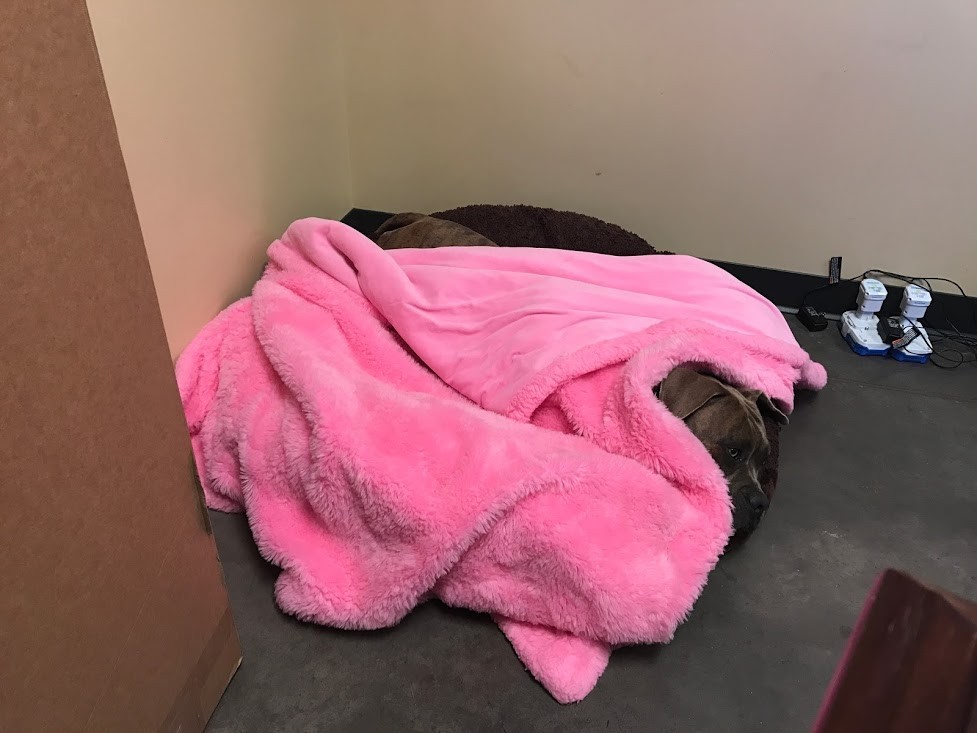 Arizona Animal Welfare League & SPCA
You can help the shelter save more dogs here.
2051164726