Dog Comforts Foster Kittens To Help Him Cope With Anxiety
<p>Margaret Haviland<span></span></p>
Happy was found living on the streets of Philadelphia all alone, until he was picked up by an animal control officer. He was brought to the Animal Care and Control Team of Philadelphia (ACCT), but because of how crowded the shelter was, he didn't have much time on his side.
Luckily, Philadelphia Animal Welfare Society (PAWS) found out about Happy and was able to pull him from the shelter. "PAWS rescued him when space there was running out; we are Philadelphia's largest no-kill shelter and devote all of our available spaces to pulling animals from ACCT to help them save more lives," Sara Schoenleber, grants and digital content manager at PAWS, told The Dodo.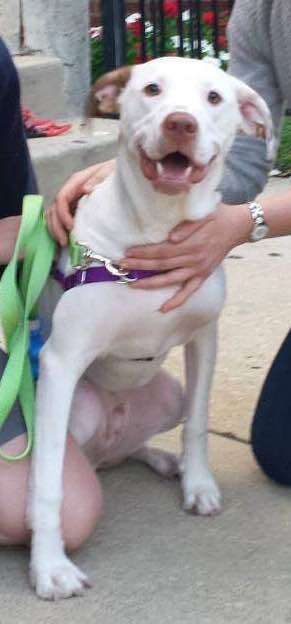 Happy arrived at PAWS and began to patiently wait to get adopted. Before long, Happy was taken home by a loving family - but the match didn't last long.
"Happy was initially adopted out to a home, but returned because he had separation anxiety and would panic when left alone," Schoenleber said. "We found that he was happier and more comfortable when he had other animals around to keep him company."
With this in mind, the search continued, until finally, Happy found the absolute perfect home for him.
Margaret Haviland and her fiancee, Annie, had been searching for a dog to join their family, and heard about Happy through some friends who had met him at a farmers market with his foster family.
"He was very excited to meet us and definitely still had a good amount of puppy energy," Haviland told The Dodo. "Overall he seemed like a good dog who was responding well to the training that his foster home was doing with him, which made our decision to adopt him easy!"
When Happy first went home with his new family, he still had some anxiety. It was hard for him to realize that even when his parents left the house for awhile, they would always be coming home later in the day.
Now, Happy doesn't have any more anxiety - because he has friends to wait with him while his parents are gone.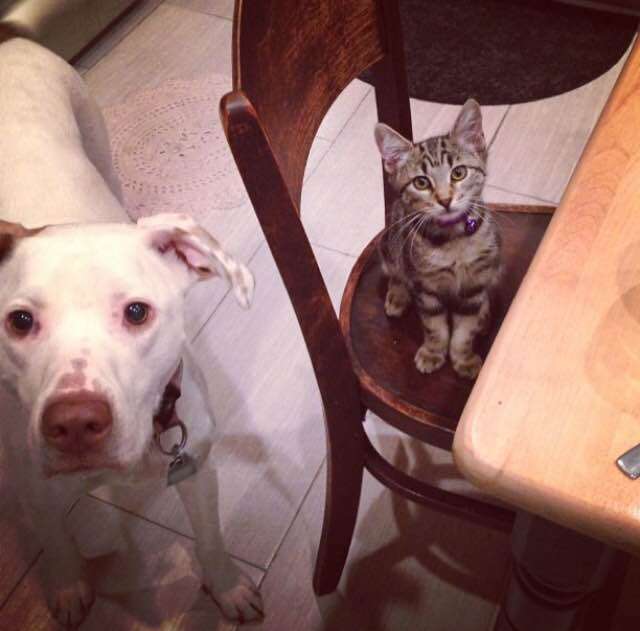 Last summer, the family adopted a kitten, K'noa, and also just recently became foster parents to a litter of four kittens. "He loves playing with them, and he seems to understand that he needs to be gentle," Haviland said "The kittens love him, too! They nuzzle up against him, chase his tail. It is all pretty adorable!"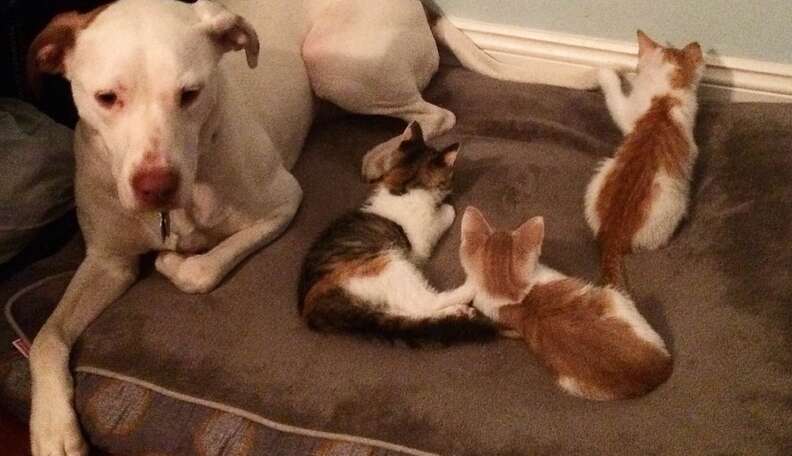 Knowing that the kittens are always home when he is and having them to snuggle with has helped Happy tremendously. Happy used to be alone every single day when he was homeless, and it seems all he really needed was to know that he'll never truly be alone ever again.
"He now seems very secure with the fact that when we leave the house, we will be coming back later and that he will be just fine in the meantime," Haviland said.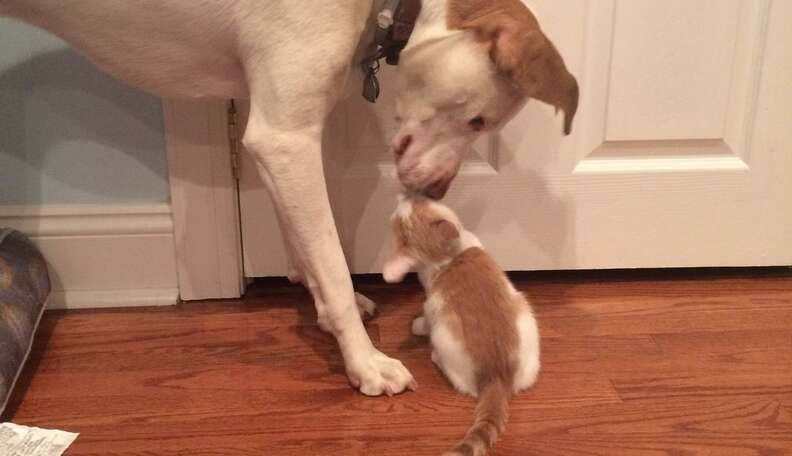 Happy loves everything about his new home, and is an incredible big foster brother to the kittens that have helped him so much, too.
If you're ready to adopt a pet of your own, you can check out Adopt-a-Pet.com to get started.
To help other dogs like Happy, you can donate to PAWS.