Dog Drags All His Beds Into One Room To Make One Giant Bed
His family just moved, and he wanted to make his new home a little cozier
Eevee and Finnick were rescued and adopted into their family a year apart, and are now the best of friends. While they absolutely love playing together, they're also very unique, and have each developed their own quirky, unusual habits — while Eevee is obsessed with toys, Finnick is more into dog beds.
Since Eevee loves to hoard all of the toys in the house and keep them for herself rather than share with her brother …
… Finnick has taken to hoarding all of their beds. Between the two of them, they have around five different dog beds scattered throughout different rooms, and Finnick loves hanging out in each and every one of them — especially the ones meant for Eevee that he doesn't fit in very well.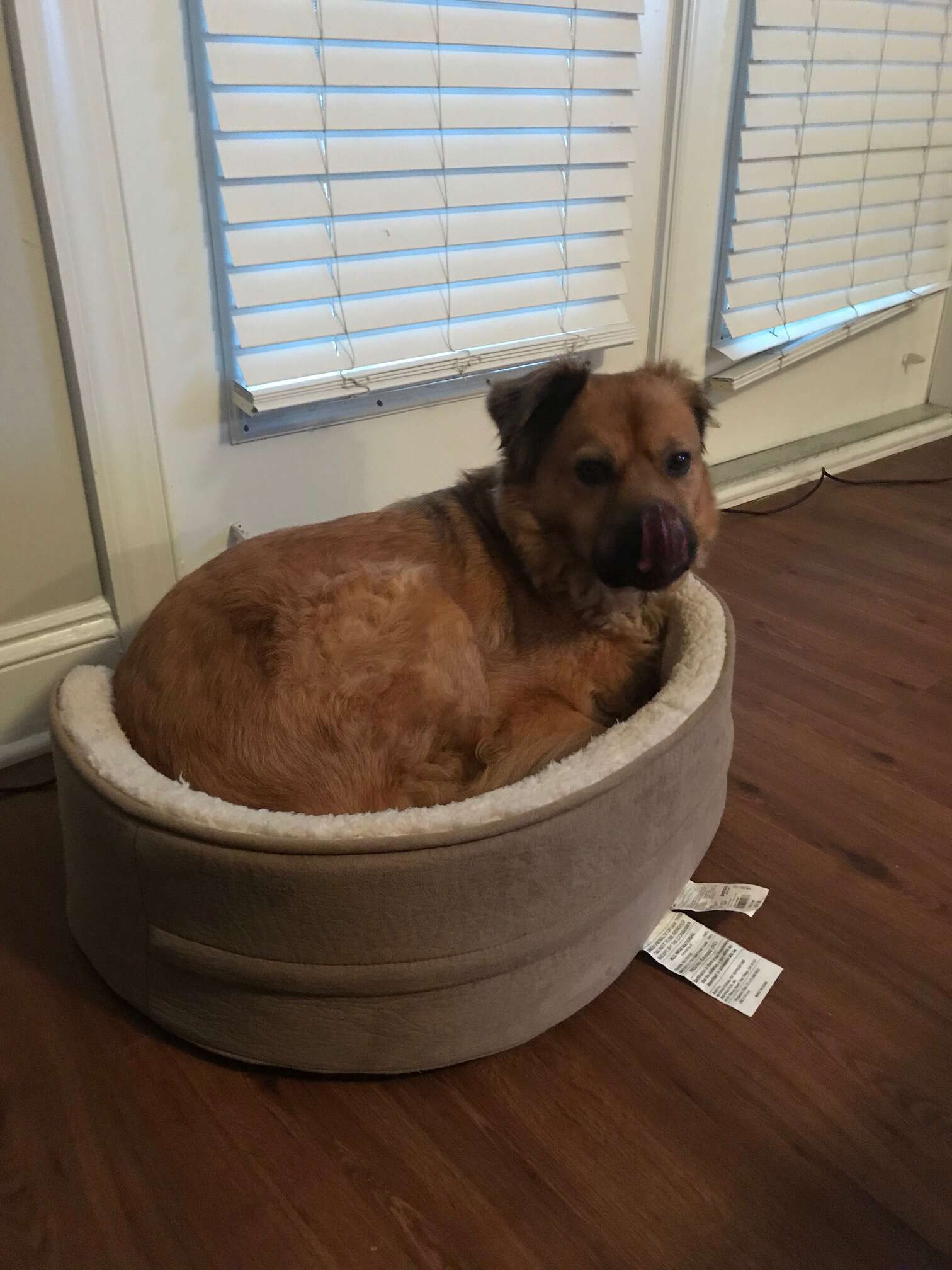 Finnick's love for beds definitely fits his personality, and he loves to hop from room to room, from bed to bed, lounging and napping.
"He's a very lazy, loving boy," Rachel Canfield, Finnick's mom, told The Dodo.
Recently, Finnick, Eevee and their family moved from a house to an apartment, and all of the change was a little jarring for Finnick. He decided he needed a little extra comfort …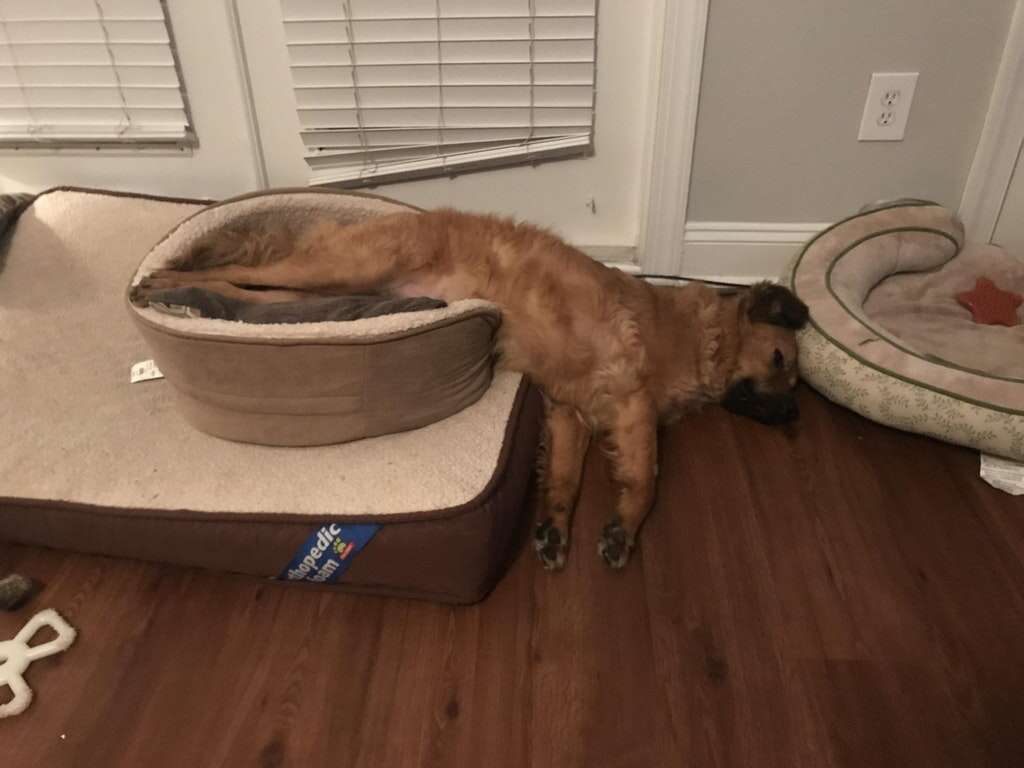 … and so he moved all of his dog beds into one room, and formed one giant dog bed for himself.
"I think he was trying to make things feel more like home," Canfield said.
Amidst all the chaos of moving, Finnick found the perfect way to feel comfortable in his new home …
… and even let Eevee share his new super bed for a little while, too.
Moving can be scary, but luckily Finnick has SO many beds to help him get through it, and before long, his family's new apartment will no doubt start to feel like home.