Rambunctious Dog 'Failed' Training And Still Helped Many In Need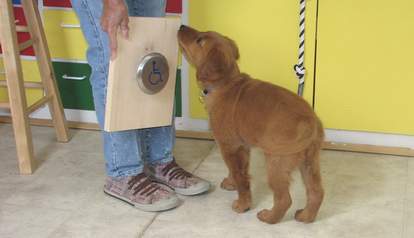 Kleenex alert! This beautiful story is about what we all want: to be encouraged to discover who we really are, to be accepted, to find our life purpose - and to be celebrated for being different. Each person who watches this video finds an individual message that touches them on many different levels, bringing them to tears.
It's about the power of being younique, staying true to yourself, adjusting expectations, being empowered, overcoming challenges, looking at obstacles as opportunities, transformation, inter-connectedness, authenticity, and that anything is possible if you follow your heart.
Ricochet has connected with millions of people all over the world as she delivers messages of inspiration with no words needed, in a language left unspoken. Please help her paw it forward & share this video with anyone who could use bit of encouragement and inspiration.
Join Ricochet on Facebook, Instagram and Twitter, visit her website or email her at pawinspired@aol.com.